Consistently getting a restful night's sleep is critical to your overall health and wellness. Unfortunately, many of us struggle to find the right sleep position and end up tossing and turning all night. However, finding the right pillow can make these troubles disappear. There are so many pillow types on the market such as down, down alternative, memory foam, and polyester blend, and they all come in tons of shapes and sizes. With all of these options, how can you be sure that the pillow you choose will provide the comfort and support you need?
If you want to choose the perfect pillow, you need to know how you sleep, whether it be on your back, side, or stomach. Once you know this, you can determine the right pillow for you.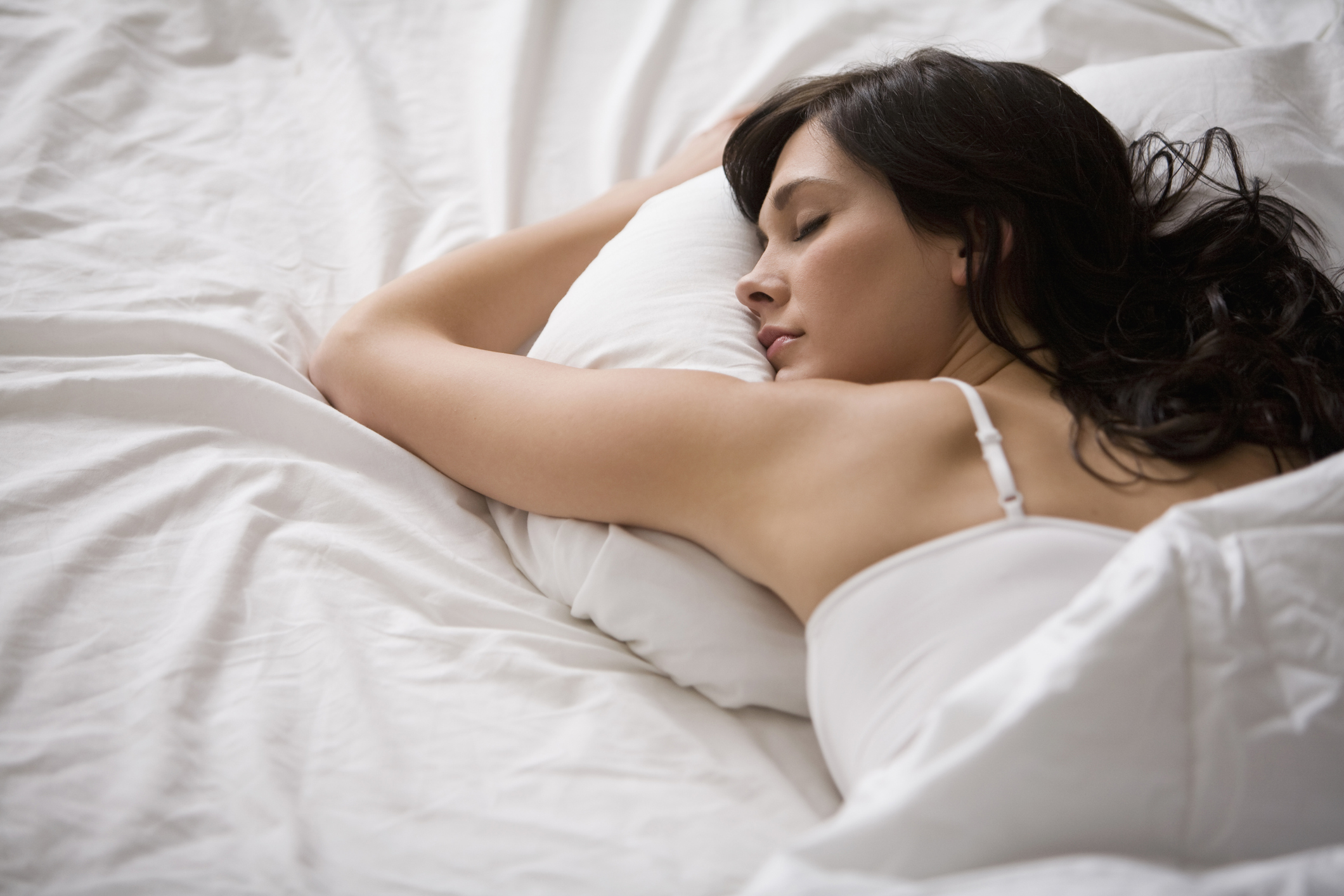 Front sleepers
If you wake up on your stomach, odds are you spend a lot of the night sleeping like that. Front sleepers benefit the most from a flat, soft pillow that doesn't shift your neck out of alignment with the rest of your spine. Amazon Basics has a two-pack down-alternative pillow set for under $30 that has garnered high reviews for its comfort and ability to customize the size and firmness.
If you find yourself waking up hot during the night or are prone to constantly flipping your pillow to the "cool side," this UltraCool pillow from Slumbercloud is the option for you, as it promises that both sides stay cool all through the night. It's also a down-alternative that stays relatively flat, keeping stomach sleepers' bodies in alignment.

Back sleepers
Back sleepers benefit from a medium-sized pillow that neither pushes your head forward nor allows it to tilt back. According to the Sleep Foundation, the best overall pillow of 2021 is this mid-sized one by Brooklinen. With over 2200 reviews, it's rated highly for comfort and design. While this pick is a down pillow, you can customize the firmness, choosing from plush, mid-plush, and firm depending on your preference.
This TEMPER-Cloud pillow is another highly rated product that reviewers rave can form perfectly to your head. This ensures your neck will remain in alignment regardless of the position you sleep in. According to the company, this is their most popular pillow, so you can join the rest of the back sleepers and receive a restful night's sleep courtesy of Tempur-Pedic.

Side sleepers
Side sleepers should select a thick, firm pillow that prevents the head from collapsing toward the shoulder and causing neck pain in the morning. Tuft and Needle has a great polyester down-alternative option that feels like you're sleeping on a cloud. It comes in standard or king and provides just the right amount of support.
If you're on the hunt for the most customizable option, check out the Pluto Pillow. The company website prompts you to fill out a short questionnaire about your body stats, how you sleep, and some general preferences. Then, it will customize a pillow just for you. The best part is the company offers a 100-night sleep guarantee, so if you aren't happy with it, you can send it back for a full refund.
The goal of any pillow is to ensure your head and neck are aligned so your head doesn't tilt too far in one direction and leave you with a sore neck in the morning. Sleeping with the appropriate pillow can also help those who are prone to snoring, as this condition often stems from resting with an incorrect head position.
Think of finding the right pillow-like finding the perfect pair of shoes. You'll use it for upwards of six hours per day, and it needs to be the right balance of softness and support. That goes to say that sometimes, like shoes, a greater investment is necessary in order to reach optimal comfort. Getting enough sleep every night is crucial to staying healthy. Restful sleep can reduce stress, enhance the immune system, and generally allow the body to recover from the events of the day. To make sleepless nights a thing of the past, spend a little extra time researching and picking the perfect pillow for you. Your sleep and health are worth it.
Editors' Recommendations