When you look up at your walls and they seem blank or boring, what you need is a wall sign to make them interesting and fun. These lively decorative items can be grouped and collected to create an engaging wall that feels unique and special.
The personalization of space is always a fun way to let others know the things that you like and care about. With wall signs, you can dress your walls while showing off who you are. Whether you are into pop culture, traditional elegance, or personalized decor, our list of wall signs is sure to have the one for you.
HANTAJANSS Vintage Metal Shop Sign
Best Overall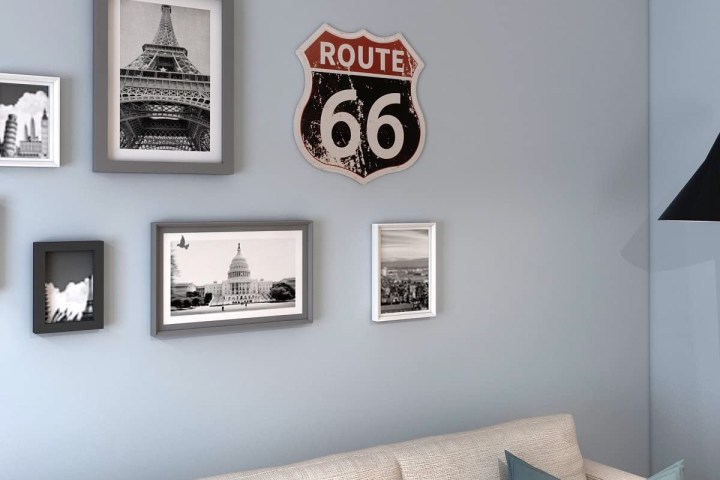 Bring a staple of classic Americana vintage decor home with the HANTAJANSS Vintage Metal Shop Sign. The distressed-looking Route 66 badge design has been one of the most iconic signs and captures the essence of '60s road trips and the quest for the West. Easy installation and no fading construction make this a quality piece for your home.
Creative Co-op Laundry Room Wall Sign
Best Laundry Room Sign
Add a dash of nostalgia and humor to your home with the Creative Co-op Laundry Room Wall Sign, a wonderful decorative sign that is inspired by the vintage typography and old-time layout of the last century. Solid metal construction with a distressed blue shade makes it seem like a family antique.
48 Hour Monogram Wall Art
Best Customizable Sign
High-quality and competitive prices come together at 48 Hour Monogram Wall Art. Create the perfect gift for newlyweds or make a monogramed sign for your own home with the best quality wood directly imported from Russia. Make a statement with your elegant, distinctive, and durable wall sign that is customized for you.
Spaces are always better when you personalize them. Something as simple as a wall sign can go a long way in home decor. With the items on our list, you can get one for yourself or as a thoughtful gift to add a little twist of fun and bring a smile to someone's face.
Editors' Recommendations