Whether you're looking for a budget-friendly bed frame, a stylish makeover or a platform that creates a new storage area, we are sure you will find an easy-to-assemble solution to your bed support needs.
Make it easier to climb in and out of your bed by elevating your mattress. And don't worry about stability, our selection only includes the most sturdy and durable options on the market in order to prevent soft spots or weak foundations.
Zinus Shawn SmartBase Platform Bed Frame
Best overall
The Zinus Shawn 14 Inch SmartBase Platform Bed Frame is uniquely designed for optimum support. The strong steel mattress support was designed with multiple points of contact with the floor for superior stability, eliminating the need for a box spring. With 13 inches of clearance under the frame, the innovative folding design provides ease of use and convenient storage.
AmazonBasics Metal Platform Bed Frame
Best value platform bed frame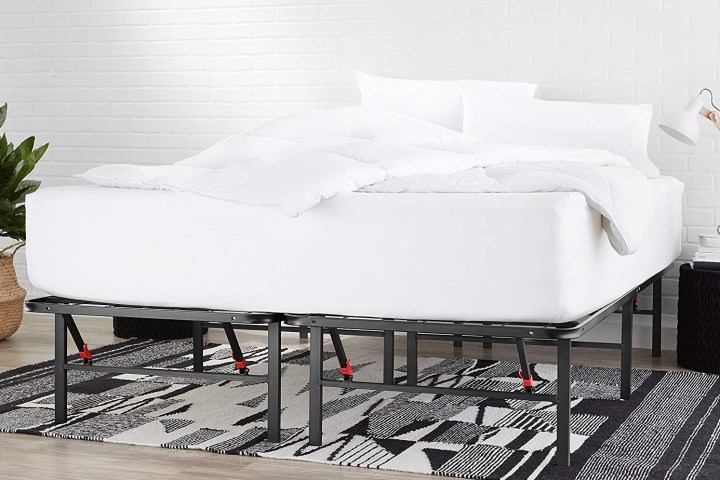 For the budget-oriented shopper, the AmazonBasics Foldable Metal Platform Bed Frame offers some serious quality build for an entry-level price. Featuring a rectangular-shaped design, the wire cross row design delivers incredible support without a box spring. This frees up space for under-storage of boxes, bins, drawers, and more.
Zinus Upholstered Stitched Platform Bed
Best upholstered platform bed frame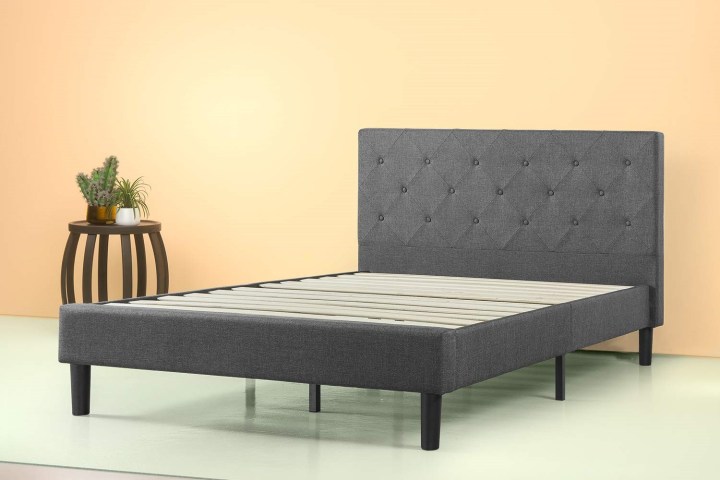 If you are looking to completely transform your bedroom, the Zinus Shalini Upholstered Diamond Stitched Platform Bed is the way to go. With simplified packaging, it ships in a single box with the frame, legs, and other parts stored in a zippered compartment in the back of the headboard for easy assembly. All tools required are included for an easy assembly.
Platform bed frames can be found in all standard sizes and offer many styles that match the rest of your furniture. If you want to update your bedroom or need to store your off-season wardrobe, adding a platform bed can be a game changer.
Editors' Recommendations