Can you think of a time when you saw a papasan chair and didn't snuggle in it? That's because it's so hard to resist these adult-size cradles that add fun and leisure to any room decor. Everyone loves a good saucer chair to sit back and relax for a while.
Originally from Southeast Asia, papasan chairs are popular all over the world for their easygoing saucer designs and fluffy cushions. Perfect for outdoor and indoor use, these versatile seats are so comfortable that you can even nap in them. They come in a variety of sizes and frame materials, to work great with all spaces and decorating styles. Let's take a look at our top papasan chairs for you to sit back and relax.
OSP Designs Papasan Chair
Best overall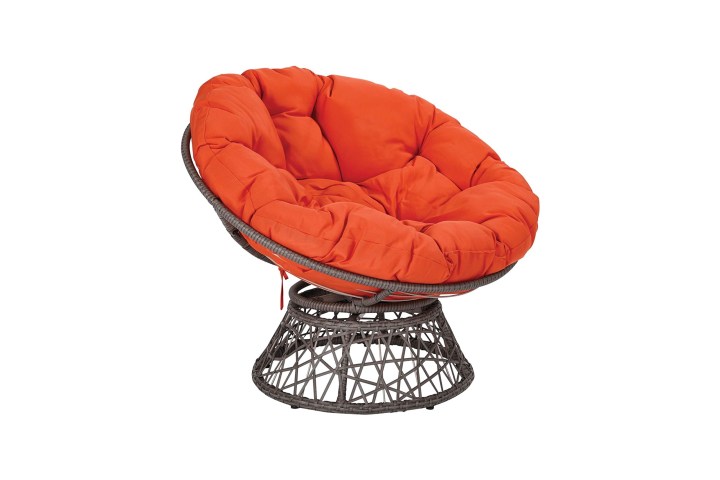 The OSP Designs Papasan is a classic bowl chair with a thick-padded, button-tufted cushion that is super comfortable. Its sturdy metal frame is wrapped in durable resin wicker, for a rustic look that feels like a vacation in a saucer chair. Enjoy the 360-degree swivel in this statement piece that is sure to become everyone's favorite seat.
Urban Shop Faux Fur Saucer Chair
Best budget papasan chair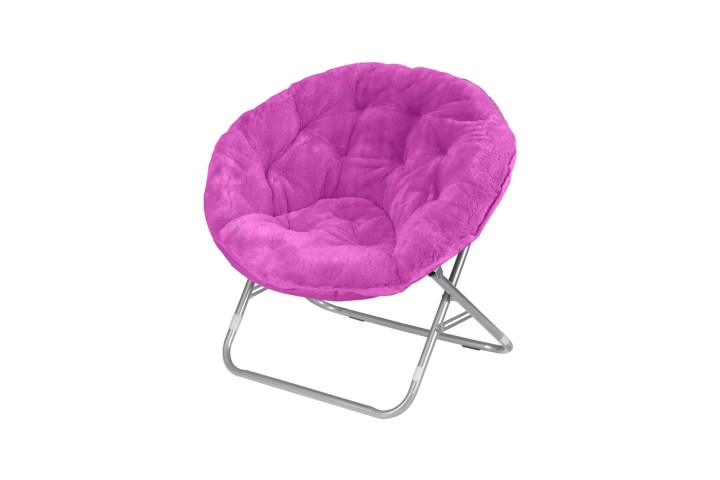 When redecorating on a budget, the Urban Shop Faux Fur Saucer Chair is a fantastic option to add a splash of color and a touch of fun to any room. This eye-catching chair features stylish faux-fur fabric and a sturdy steel frame with a weight capacity of 225 pounds. It's foldable, for easy storage and portability.
Cotton Craft Papasan Chair
Best looking papasan chair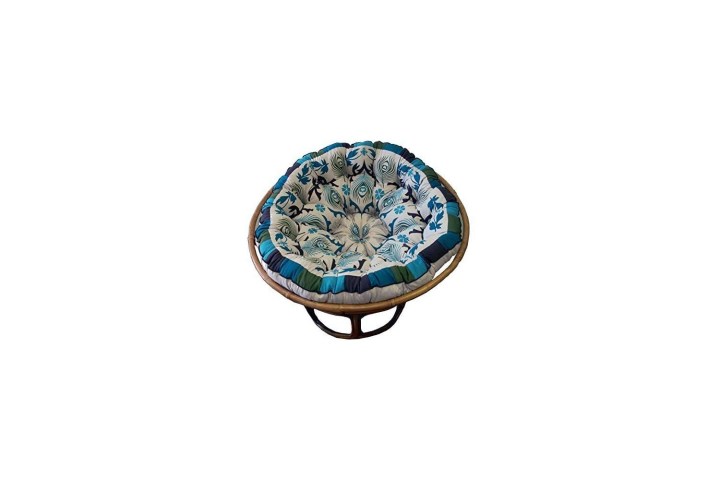 If you're looking for a sophisticated bowl chair, the Cotton Craft Papasan is the way to go. Its soft, oversized cushion features cotton-duck fabric and a beautiful peacock pattern that stands out in any room. The frame is made of durable bamboo, for an authentic feel that is built to provide you with years of delight and revitalization.
Bowl chairs are a favorite across all ages and decorating styles for their sense of fashion and the incredible comfort that they provide. Our list features a variety of materials and looks because we believe that everyone should have an easygoing papasan chair in their lives. Choose your favorite to add some fun and trendiness to your home.
Editors' Recommendations