Wake up in a bed that you love and you will soon notice positive changes in your day. Cuddle up with your ideal bedspread and you will likely have a more restful sleep. This is why your bedding matters even more than you may realize.
Why go with a plain and boring bedspread, when you can incorporate a sense of flair to your room? After all, this is the place where you start and end your days. Keeping it beautiful and to your liking is as important to your mood as it is to your well-being. Let's take a look at our favorite bedspreads so you stay comfortable while you sleep and start your days with a smile.
Lush Decor Ruffle Skirt Bedspread Set
Best overall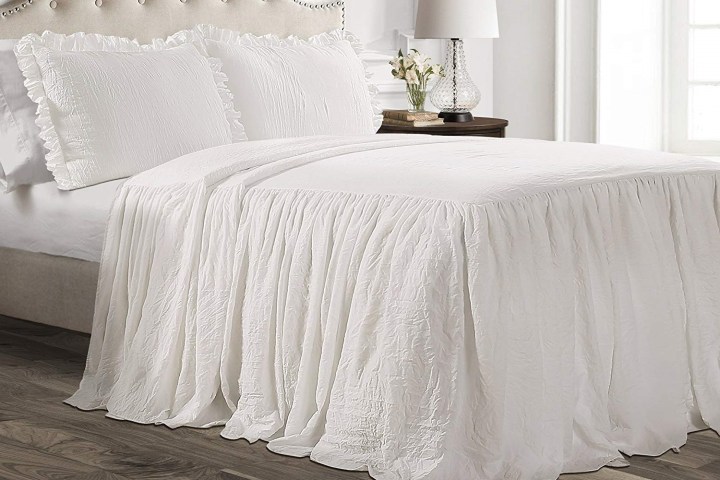 Romance and class have never looked better than with the Lush Décor Ruffle Skirt Bedspread. This shabby chic, 3-piece set is all you need to create an elegant atmosphere in your refined and graceful bedroom. Use alone for lightweight bedding or layer with other blankets for the right amount of comfort and charm.
MK Collection Oversize Diamond Bedspread
Best budget bedspread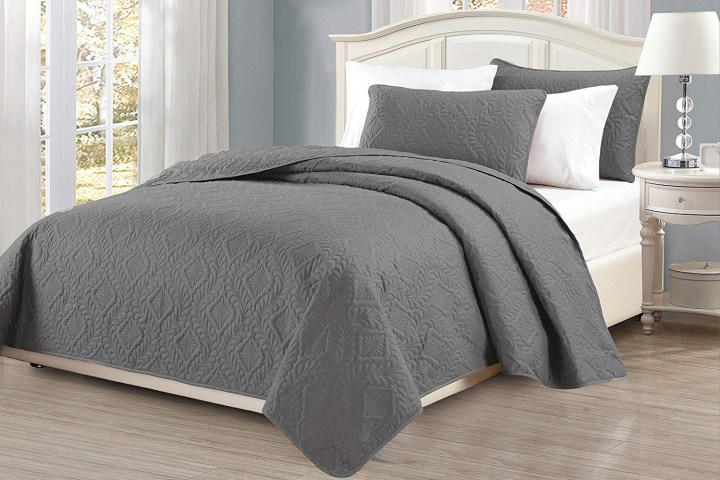 Fashionable and economical, the MK Collection Oversize Bedspread is the perfect solution to give your bed a facelift without breaking the bank. Available in many different colors, this bedspread is made from brushed soft microfiber that will feel great on your skin. It includes 2 pillow shams to create a complete set with distinctive embossed detailing.
BrylaneHome Amelia Bedspread
Best looking bedspread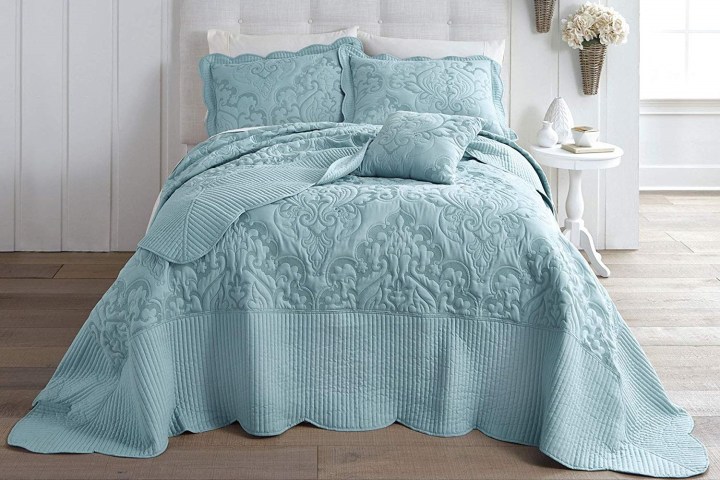 Beds of all sizes will look fantastic with the BrylaneHome Amelia Bedspread. This beautiful bed cover features detailed textures created by elegant all-over embroidery and a scalloped border that reaches the floor. Available in a variety of colors and also in soft satin for a most luxurious sleeping experience.
Having a bedspread that you love is inspiring and adds an element of design to your bedroom. Personalize your space to your liking with the beautiful items on our list, which offer excellent quality in a variety of styles.
Editors' Recommendations