A wall sticker is a nonbinding, semipermanent piece of decor that also saves space. Complete your room with a floral decal or a fun video-game scene in two easy steps. We've rounded up the best decals and curated this list to help you choose the best wall stickers for your room design.
The average wall sticker is an easy peel-and-stick model. Some are removable and reusable, so if you want to move it onto another surface or you've mistakenly placed it in the wrong spot, it's not a hassle. A good sticker leaves no sticky residue behind when taken off, and applies to most surfaces. At the very least, it sticks easily onto a smooth wall. The rest is personal preference from size to design to finish, whether matte, glossy, or metallic. Check out our lineup and see if any of these decals fit your room.
RoomMates Blossom Watercolor Bird Branch
Best overall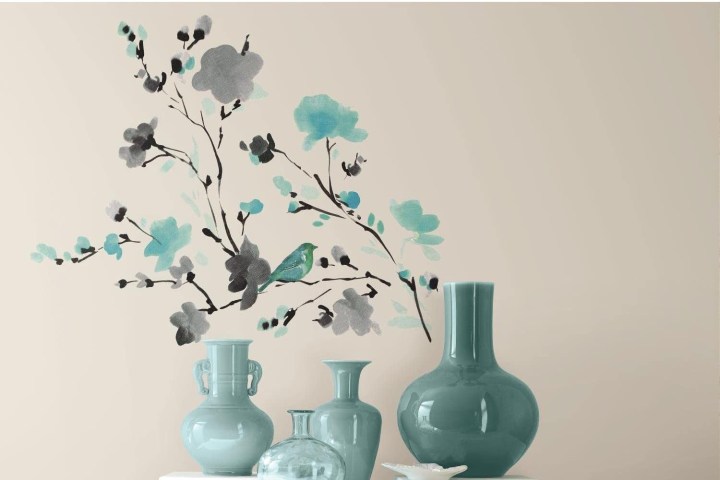 RoomMates' watercolor wall sticker features a blue bird perched on delicate branches covered in black and teal leaves. The complete decal comes in 26 numbered pieces for easy installation. The vinyl construction gives way to smooth application and zero residue when taken off. The finished sticker measures 33 inches wide and 26.75 inches tall.
RoomMates Nintendo Super Mario Decals
Best wall stickers for video game fans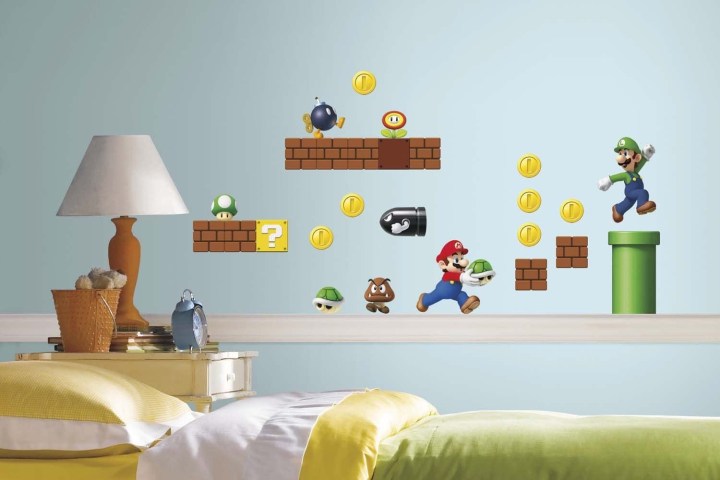 Rescue your child's dull room with RoomMates' Super Mario decal set, which comes with 45 separate stickers. You can build your own scene with Mario, Luigi, and various iconic items like the dreaded red shell.
Each decal has different sizes ranging from 2.25 inches by 2.5 inches to 5 inches by 8 inches.
The Open Canvas Gold Wall Decal Dots
Best gold wall stickers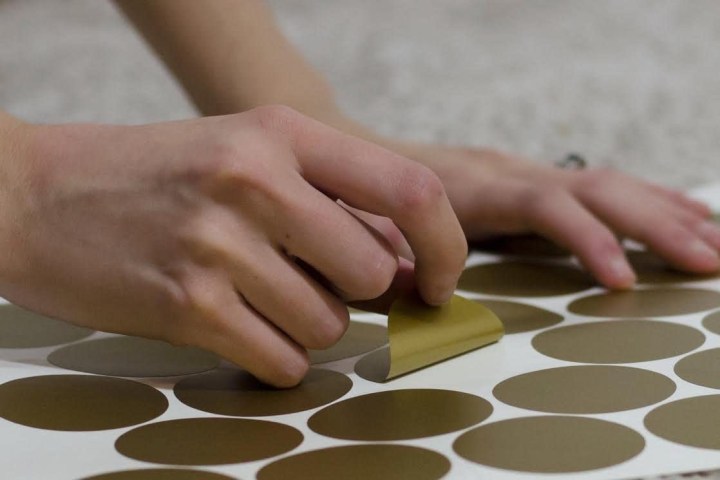 Simple yet impactful, The Open Canvas golden polka dot decal set is ideal for playrooms that need a patterned accent. It works on painted walls or drywalls, so it is compatible with most surfaces. A matte finish delivers a metallic shine to help complete a vibrant wall. One pack includes 200 dots.
A wall sticker is a practical option for decorating walls. Unlike painting, putting up stickers only requires two easy steps. Transform that blank wall and breathe life into your room with any of the stickers from our list.
Editors' Recommendations