Never lose a bolt or screw again by investing in a tool tray. Keep tools and hardware contained and prevent work accidents with the right tray. To help you decide what's best for you, here is a list of the best tool trays for you to review.
Tool trays keep tools and smaller hardware out in the open while you're working on a project. Don't lose valuable parts like screws and bolts by placing them on the ground or a tabletop. Some tool trays are small and magnetic for this reason. Other trays are larger and come with added features like wheels, drink holders, and tool stands. To determine what fits your needs most, check out our top picks.
Performance Tool Magnetic Nut & Bolt Tray
Best overall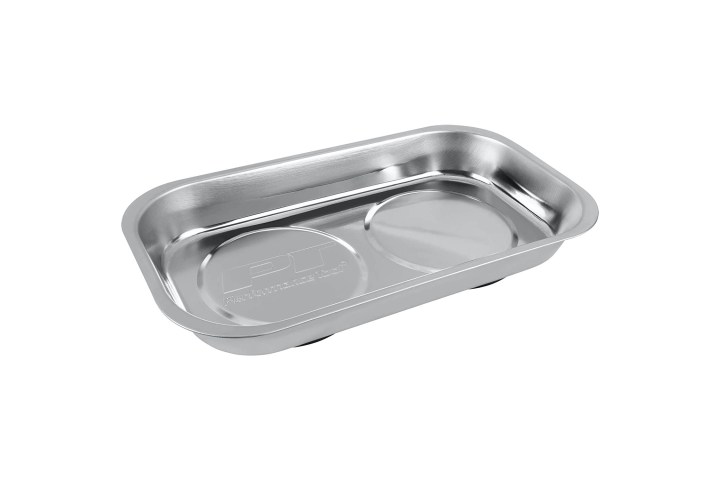 Performance Tool's tray is magnetic, durable, and small enough to move around easily. Its measurements are 6.2" L x 6.2" W x 2" H. The magnetic-steel construction and rubber-backed magnets prevent damage for a product that will never need to be replaced.
Jsbrothers Round Magnetic Tool Parts Tray
Best small tool tray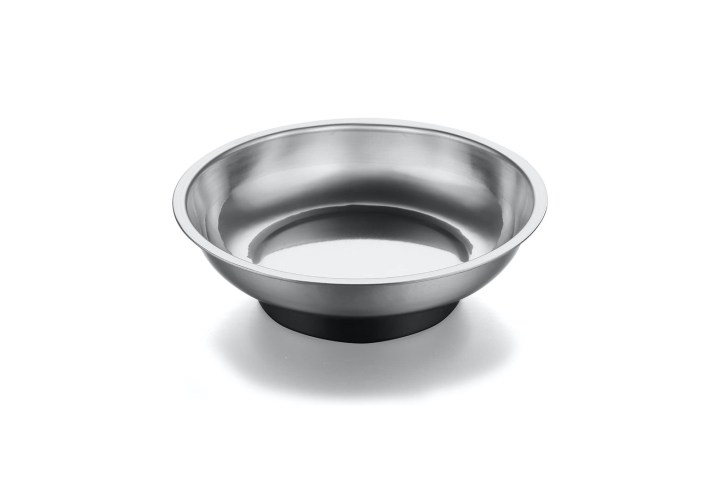 Jsbrothers' tool tray is best for containing small hardware like screws, nuts, and bolts. It features a stainless steel-bowl design that is 4 inches in diameter and 1 inch deep. The heavy-duty neodymium magnet means you can mount the bowl horizontally or vertically on a metal surface without worrying about losing small parts.
MYCHANIC Fastback Shop Stool with Tool Tray
Best rolling tool tray
MYCHANIC offers a rolling tool tray with a comfortable stool seat for workshops and garages. Ideal for mechanics who work over long periods of time, this tray also features a drink holder and socket organizers. It is 16" L x 16" W x 17" H.
Tool trays are crucial for staying organized at the shop or at home. Easily keep track of small metallic parts and tools with a magnetic tray. On the other hand, you may opt for a more multifunctional tray that comes with a seat and added compartments. Choose any tool tray from our comprehensive list and make work more efficient and comfortable.
Editors' Recommendations