A tapestry makes a room more interesting by adding color, texture, and personality. They're more versatile than wallpaper or paint, and are easy to install and take down. Take a look at our favorite tapestries to help you choose the best one for your home.
The first key element to look at when you're considering buying a tapestry is design. Popular options include patterns like mandalas, tropical leaves, and classic stripes. Other options include graphic prints like photographs, text, or artwork. The second element is size — make sure your tapestry fits the wall you want to decorate. Lastly, consider material. If a tapestry is made of heavier material, note that mounting it might include more hardware instead of simple pins or tape. Let's take a close look at our picks.
TENALY Great Wave Kanagawa Tapestry
Best overall
TENALY offers a tapestry of The Wave, an iconic Japanese artwork. The scene depicts a stormy sea, complete with rocking boats and a foreboding gray background. This tapestry might work best in a neutral room that needs a commanding focal point. If you have a minimalist living room, this showstopper is a good option.
The tapestry is available in three sizes with the smallest at 51 inches tall and 60 inches wide, and the biggest 59 inches tall and 79 inches long.
Simpkeely Sketched Medallion Tapestry
Best floral tapestry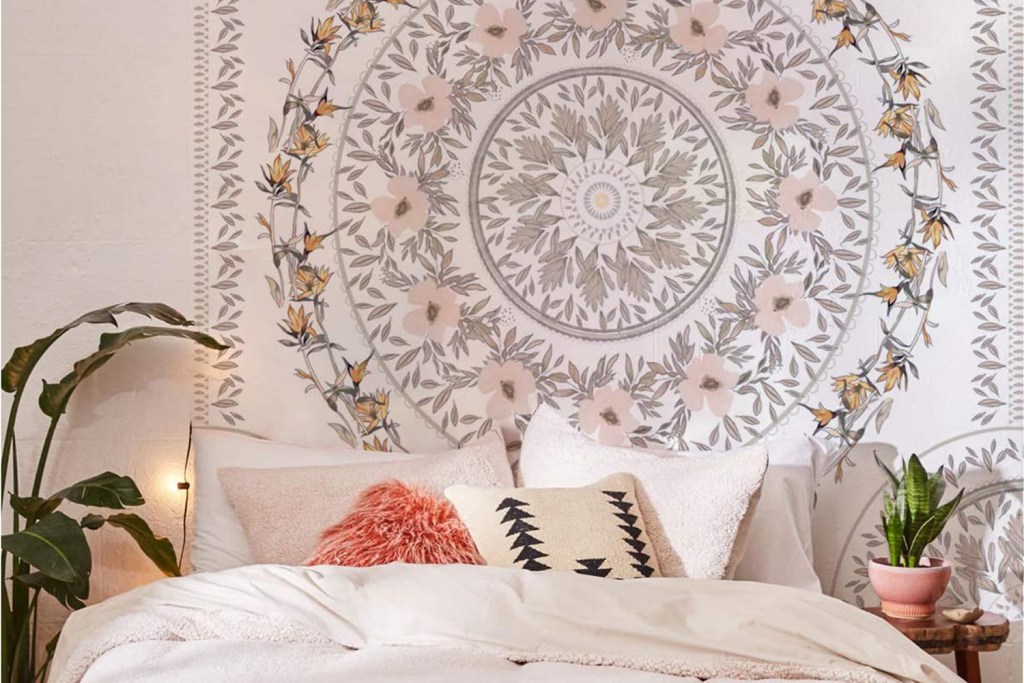 Create a relaxed and breezy atmosphere with Simkeely's floral medallion tapestry. The tapestry features rings of flowers bordered by leaves. It comes with mounting materials: Two thumbtacks, two metal clips, and two pieces of mounting tape. The large-size tapestry measures at 59.1 inches wide and 80 inches tall.
This tapestry is best for someone looking for a versatile item. It works as a curtain, bedsheet, tablecloth, or outdoor blanket.
Green Ombre Mandala Tapestry
Best mandala tapestry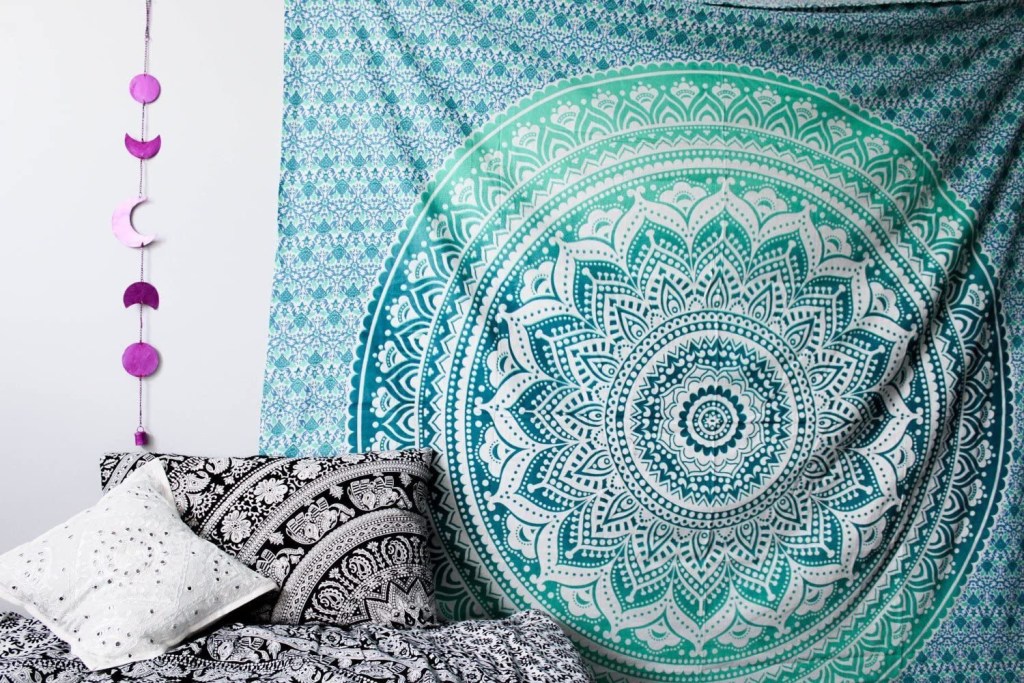 Jaipur Handloom offers an intricate mandala tapestry that rivals painted designs. It is made of 100% cotton using traditional Indian screen-printing processes. It is 5 feet by 3 feet, and it can be rotated as necessary.
A tapestry might be a practical choice if you want to decorate your wall, but don't want something permanent. Since they're easy to install, you can easily switch out tapestries for an ever-changing, personalized wall. Any of the tapestries on our list will elevate your room with less effort and money than a paint job.
Editors' Recommendations