Use a spice grinder to create your personal blends of spices and herbs and give your dishes a combination of flavors as unique as you are. Your guests will encounter an unforgettable mix of fresh herbs and spices that will make your recipes a mouthwatering experience.
The difference between a good dish and a gourmet meal is in the details. Show your family that you care with an herb-crusted chicken that is bursting with the freshness of rosemary and basil. Better yet, surprise your other half with handcrafted ice cream topped with freshly ground vanilla beans. How about taking a simple snack like popcorn and making it fun again with healthy homemade seasonings and none of the artificial additives? The flavor combinations are endless. Let's take a look at the best spice grinders to take everyday meals to the next level.
Kozo Herb Grinder
Best overall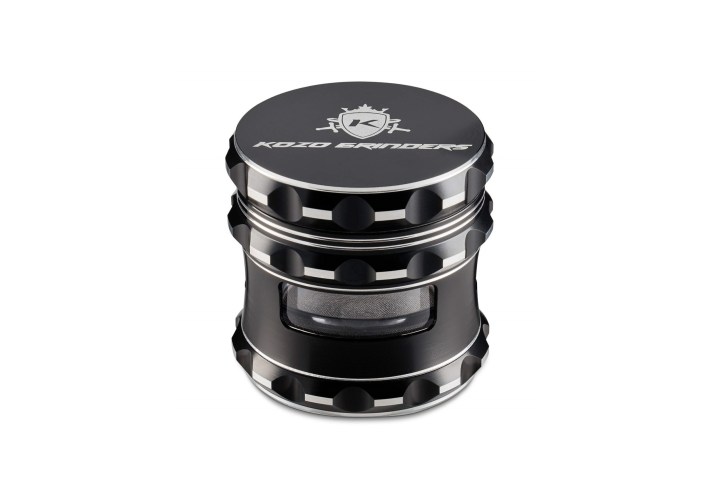 Lock in the natural oils of your favorite herbs with the Kozo Herb Grinder. With every twist of the blades, your gently dried and larger cut leaves will release fresh flavors and aromas. Sprinkle the herbs onto your favorite dishes or make natural infusions that are refreshing to the senses.
Tera Mortar and Pestle
Best mortar & pestle for spices
Ideal for small amounts of herbs and spices, the Tera Mortar and Pestle is a safe and rustproof grinder made of stainless steel for all of your pulverizing needs. Easy to clean and effective, this product is also an attractive countertop accent for any modern kitchen.
Kuhn Rikon Ratchet Grinder
Best ratchet grinder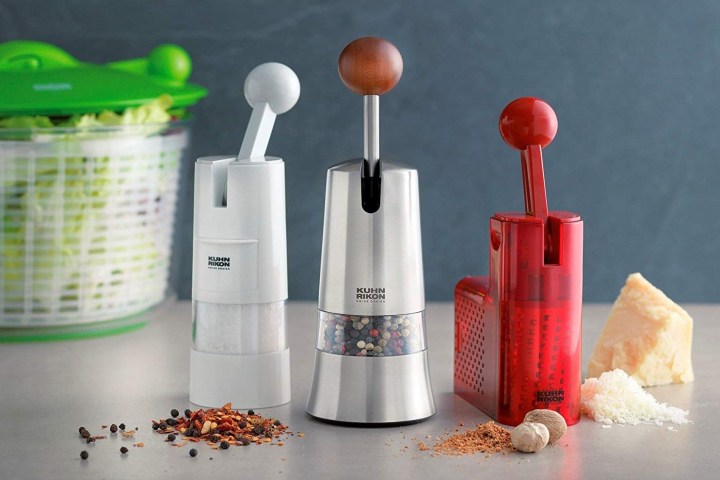 Designed in Switzerland by Kuhn Rikon, this ceramic stone grinder won't erode or rust and can be used with all kinds of spices to bring out the flavors in your salads, vegetables or meats. Its easy-to-use handle makes it ideal for grinding large amounts of spices on a regular basis. Use this high-performance device at home or in a professional kitchen and give your palate a tasty treat.
Dried condiments can become stale quickly and their aromas often dissipate before you're able to use the entire bottle. Enjoy the freshest herbs and most flavorful spices with the use of a grinder. The spice grinders on our list are the best and easiest solution to bring out the sweet, savory and natural flavors of your food.
Editors' Recommendations