Once you've tried one of the shower caps we selected, you'll never be able to use those flimsy hotel wrappers again. These top-quality models keep your hair inside and the water outside. It might not be the most glamorous of beauty gadgets, but it sure is a most necessary one. Make the best choice from our selection.
The best shower caps are strong enough to serve many purposes beyond keeping your hair dry during a shower. You can use them to amplify the effect of a leave-in conditioner, protect straightened hair during sleep or and tame frizz to ensure that all of your time and effort shows in the morning. Rest assured you'll find the right one with our suggestions.
Betty Dain Fashionista Collection Shower Cap
Best shower cap overall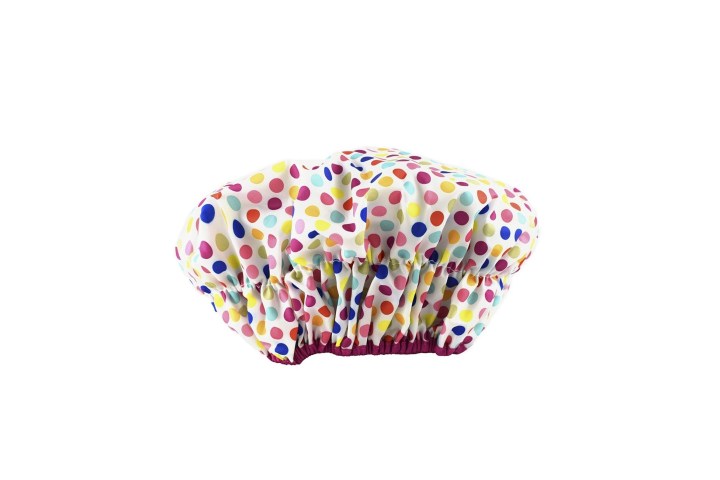 With a timeless design and fun fashionable colors, the Betty Dain Fashionista Collection Shower Cap is a blast from the past. This retro-inspired model not only brings fun vibes with whimsical fabrics, but also sets the standard for quality and design. Its oversized pouch accommodates all lengths of hair, including braids and dreadlocks.
Esarora Extra Large Bath Caps
Best value shower caps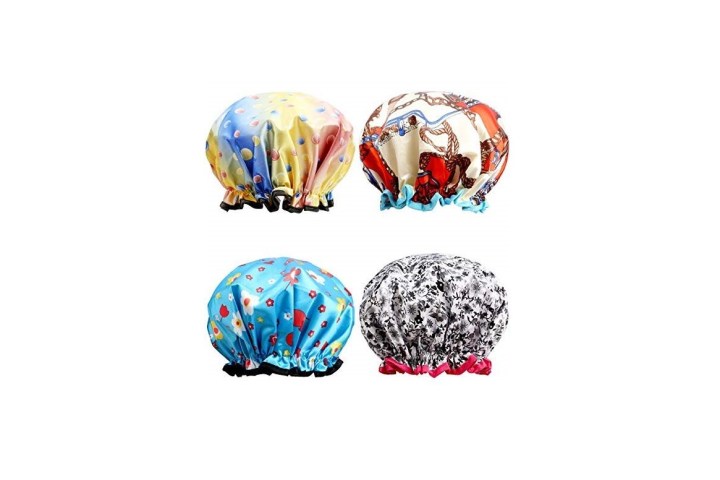 For a trendy solution with amazing value, the Esarora Extra Large Bath Cap is a well-stitched protective cap with a tight but comfortable elastic for extended use without marking. Say goodbye to hair pulling with the satin perimeter in this cap. This value pack of four has one of the best price points, while still providing features of higher-end competitors.
Nurture No Rinse Shampoo Cap
Best rinse free shower cap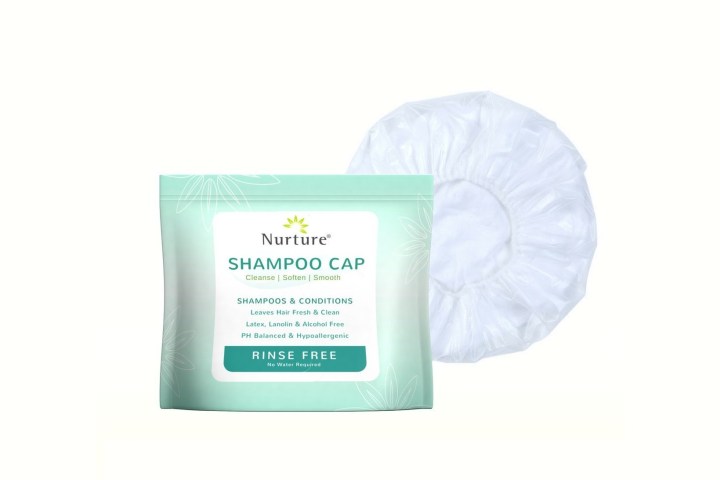 When you need to shower but there is no water available, the No Rinse Shampoo Cap by Nurture can bring that feeling of freshness to your hair without jumping in the shower. This disposable shower cap features an advanced cleaning shampoo that conditions and rejuvenates your hair without a single drop of water.
A good shower cap can really make your beauty regime more efficient and help you manage your hair care for maximum health. Use them to keep that hair treatment overnight without leakage and then once you finish blow drying it, you can use another one to protect it from humidity and rain.
Editors' Recommendations