Shelf pins come in different shapes and sizes to support a variety of shelf designs. Choose from the sturdy pegs on our list to give your bookcase a second life or to finally create those DIY projects that you've been meaning to make.
Shelf-support pins may not be the first item that comes to mind when you think strength and durability. But, if you think about it, these little guys are pretty powerful. They carry their weight many times over and can be very long-lasting pieces of hardware. Let's take a look at our favorite shelf pins for you to replace your missing ones and have extras in case you lose them again.
Rok Hardware Heavy Duty Shelf Pins
Best shelf pins overall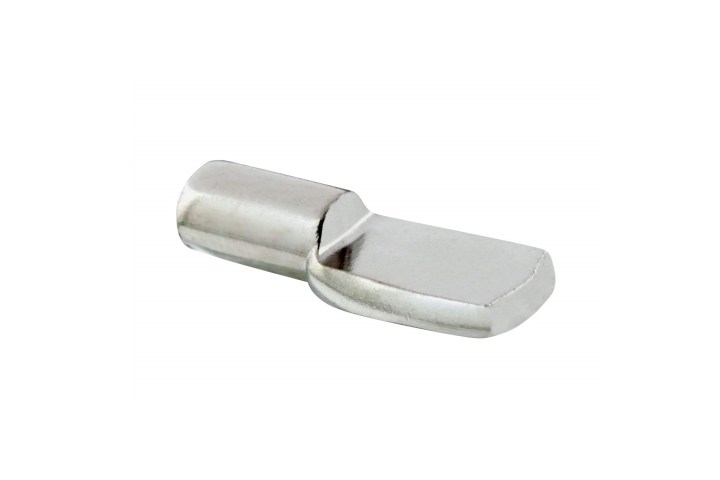 The Rok Hardware Heavy Duty Shelf Pins are made from metal nickel of the highest quality, to ensure durability and strength. These spoon-shaped support pegs come in a pack of 50, to hold up the heaviest of loads with ease and reliability.
Hafele America Shelf Supports
Best looking shelf pins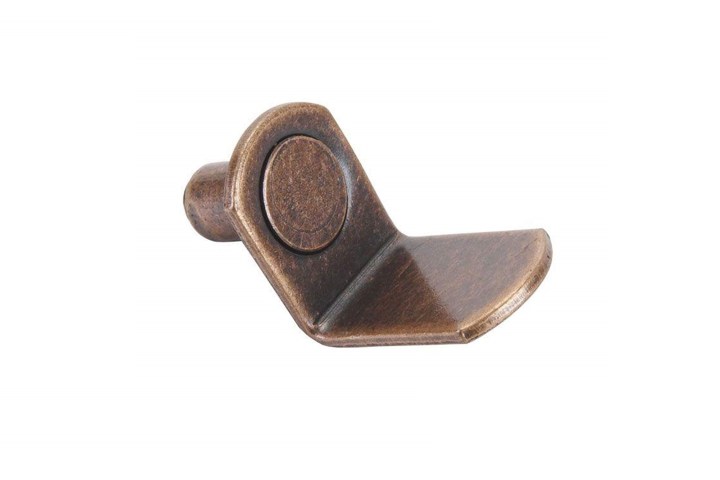 With a beautiful bronze finishing, the Hafele America Shelf Support pegs are a bracket-style solution to your organization needs. They fit 1/4-inch-wide holes to perfection, for an easy and sophisticated solution. Show off these attractive pins on your curio cabinet glass shelves for a little stylish detail that goes a long way.
BigTeddy Shelf Pins
Best shelf pin variety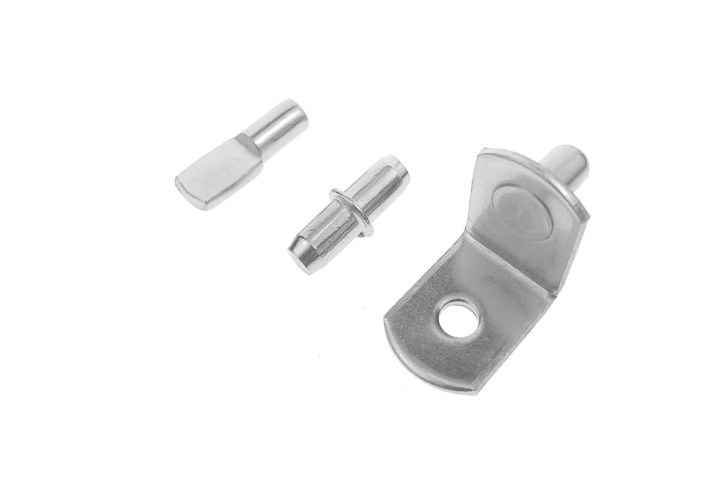 Made of solid steel and polished nickel, the BigTeddy Shelf Pins are a rustproof solution to your shelving needs. This variety package includes bracket style, cylindrical shaped, and flat spoon shelf pegs for your maximum convenience. With a total of 100 shelf pins, you will always have the right tool to provide support to your bookshelves, cabinets, or other shelving units.
While they are not fancy or particularly ornate, shelf-support pins are among the most useful pieces of hardware for the home. They can help you repair cupboards, build your own cabinets, or tackle fun DIY decor projects at home. The shelf pegs on our list are reliable and sturdy solutions that can help ensure the durability of your furniture.
Editors' Recommendations