When you want to treat yourself to a relaxing time at home, pillar candles are the perfect accessory to your home spa or yoga practice. They burn softly into themselves to help you achieve the Zen state of mind that you are looking for.
Unscented pillar candles are perfect for those who are sensitive to fragrances. They also work great as centerpieces for special events such as weddings, birthdays, or romantic dinners. They provide a classic sophistication that complements the elegance of your celebrations. Let's take a look at our favorites.
Melt Candle Company Pillar Candles
Best overall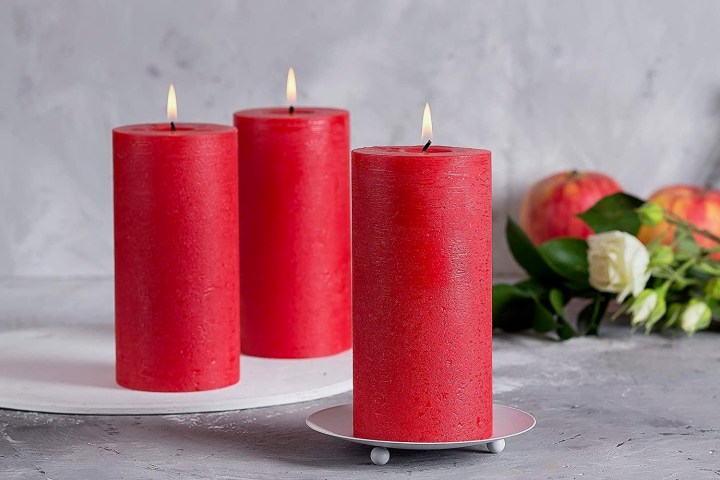 Sweeten your home with the colorful warmth of the Melt Candle Company Pillar Candles. Professionally crafted with the highest-quality wax, this set of three soft, dripping candles are eco-friendly. They burn cleanly and feature lead-free cotton wicks to create a smokeless, dripless, and fragrance-free atmosphere.
BOLSIUS Ivory Pillar Candles
Best value pillar candles
The BOLSIUS Ivory Pillar Candles create a luxurious experience at a value cost. The set of six is perfect for special occasions such as weddings, spas, and other gatherings when you need to create impressive yet reasonably priced decorations. They are made from quality paraffin and are long-lasting to provide a smooth flame for the duration of your events.
Richland Pillar Candles
Best looking pillar candles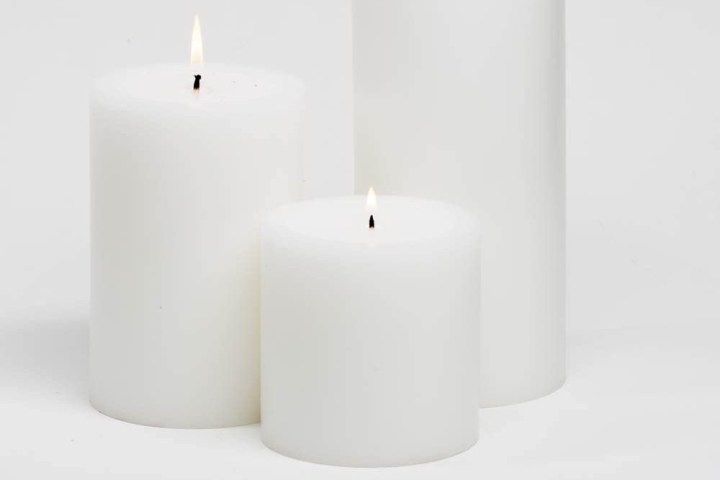 If you're looking for stunning candles that impress, the Richland Pillar Candles are the way to go. This set of three hand-poured pillars of different heights burns for 36, 40, and 90 hours, respectively.
For businesses, special events, or home use, unscented pillar candles are an excellent solution to create a soft glow and calm ambiance. The items on our list are perfect for a variety of
Editors' Recommendations