Perhaps the reason you feel that you have nothing to wear is because the pants in your closet are hiding between your shirts, jackets, and sweaters. Using pants hangers can help organize your bottoms and ensure that you don't any marks on them when you're ready to wear them.
A messy closet creates a sense of clutter and chaos. Having a clean closet, on the other hand, means that you're able to appreciate the clothes that you have and get out of the routine of wearing the same clothes week after week. Change up your outfits and expand your wardrobe combinations with a closet that is easy to look through. With our favorite pants hangers, you will conveniently and easily keep your pants organized and will feel inspired to get creative with your clothes again.
Zober Metal Slack/Trousers Hangers
Best overall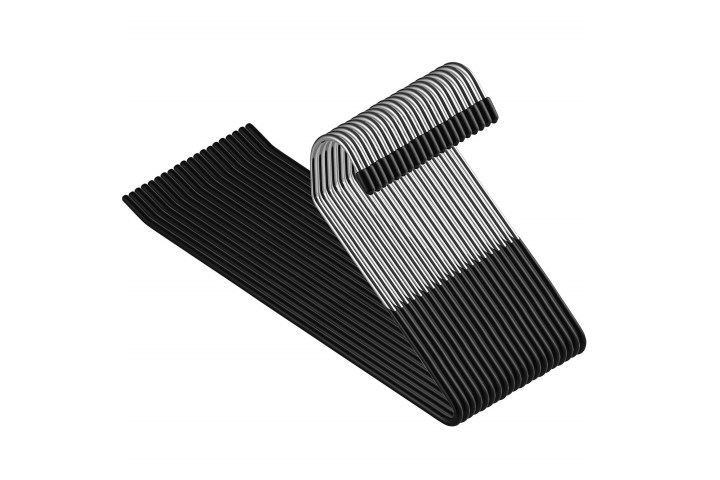 Keep your pants and slacks neatly in place with Zober Pants Hangers. The amazing design in these hangers also makes them perfect for towels, scarves, or crossbody purses. With its rubber-coated bar, these open-ended solutions won't rust and can support up to 10 pounds of weight.
Zotoyi Pants Hangers
Best space saving pants hangers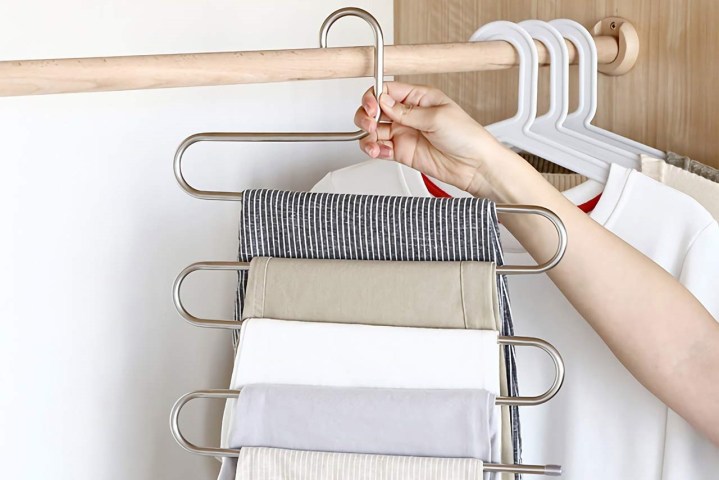 When closet space is limited, the Zotoyi Pants Hangers are the way to go. Hang up to five pairs of pants in a single hanger, with the strength of these stainless-steel hangers. These well-designed solutions feature arms that swing outward, so you can easily access your favorite jeans without having to take down your khakis.
Zober Wooden Pants Hangers
Best wooden pants hangers
Enjoy the luxurious feel of the Zober Wooden Pants Hangers. Made from high-grade wood, these fancy hangers feature a nonslip clip system to hold pants and skirts in place, as well as a 360-degree swivel hook that adds an extra touch of comfort and convenience.
If hanging your pants inside your closet always feels like a little bit more work than it should, then the pants hangers on our list are the perfect solution for you. Pants hangers with superior design, durability, and space-saving solutions will make organization more fun and attractive, so you can keep your pants in great shape and ready to be worn on any occasion.
Editors' Recommendations