When replacing oven bulbs make sure you don't decide to use simple appliance bulbs. Although they might fit, you are at risk of fire. Always use specialized oven bulbs that are made and designed to endure the extreme and constant high temperatures inside the oven. With the following list, you can be sure you are getting a high-temperature resistant oven bulb that fits your needs.
Most of the time, replacing a light bulb in your oven is a really simple task as long as you follow some minimal guidelines. Make sure you find the right bulb model according to your manufacturer's recommendation, let the oven cool off completely before getting started and then find where the bulb shield is. Once there, just unclip, unscrew, and replace. Now you are ready to watch your creations come to life.
SooFoo 40 Watt Oven Bulbs
Best oven bulbs overall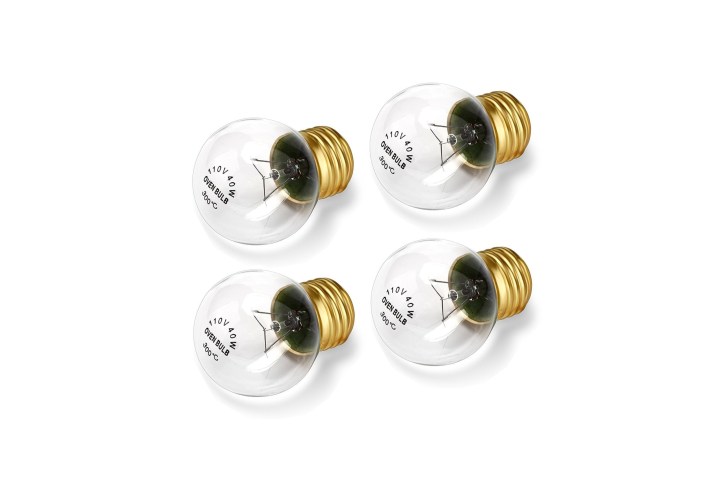 If you are looking for a solution you can set and forget, the SooFoo Oven Bulbs are the perfect option. Designed for extreme temperatures, both hot and cold, it's the ideal solution for household appliances such as ovens, fridges, and microwaves. The incandescent oven bulb works with most 120-volt lighting fixtures and offers 360-degree lighting coverage to illuminate every angle.
SerBion 40 Watt Appliance Light Bulb
Best bulb for microwave ovens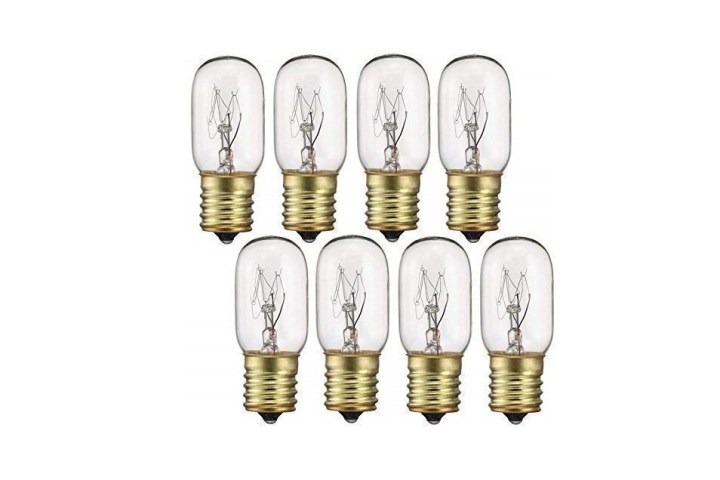 If you are looking to replace the bulb in a GE or Whirpool microwave oven, the SerBion 40 Watt Appliance Light Bulb is your best bet. This incandescent light bulb is ideal for many other small appliances like refrigerators, fans and sewing machines. 40 watts of power light up your oven while sustaining heat without problems.
SouLight 40 Watt Oven Light Bulbs
Best for high temperatures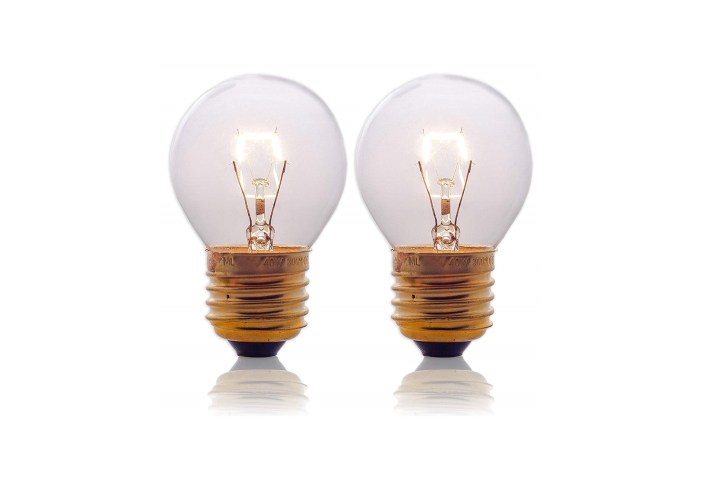 For those ovens that are almost always in use, the SouLight Oven Light Bulbs are the most heat-resistant replacement oven bulbs on our list. The high-temperature socket can resist up to 570 degrees Fahrenheit while outputting 400 lumens of brightness with only 40 watts of power. Fits all E26 and E27 sockets for an almost universal fit.
Don't cook another meal without being able to see your favorite dishes come to life. Choose the right replacement oven bulb for your needs and shine a bright light on your culinary skills with this complete list of options.
Editors' Recommendations