Take your bike with you on extended RV road trips, car shows, and other adventures with the safety that rolling your bike on or off your truck or carrier won't be an issue. Just pick one of the suggested ramps we've selected for you, load it up, restrain it, and rest assured your motorcycle is good to go.
You need a ramp that will not only hold up the weight of your bike, but also makes the loading/unloading process easier and safer. That is why there are two basic pieces of information that are critical to choosing the right one. First, the weight of your motorcycle and then the loading ramp weight limit. Make sure these two are compatible with each other, and you are good to go.
Clevr Folding Aluminum Truck Ramps
Best overall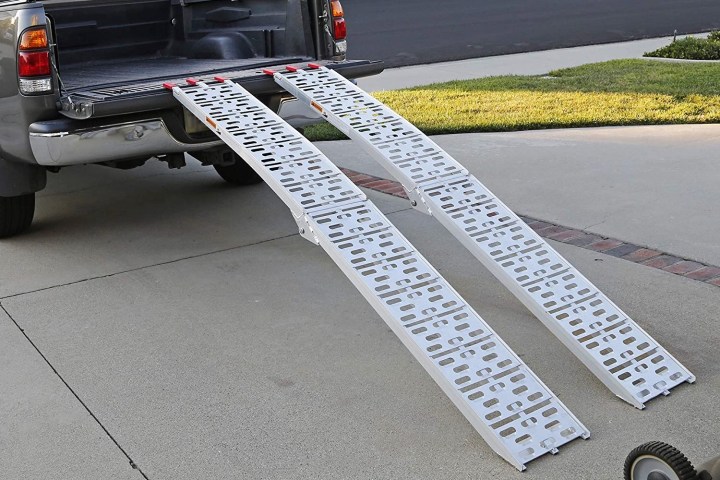 The Clevr Folding Aluminum Truck Ramps are a full safety and transportation kit ready to take care of your bike or ATV. It includes a set of two folding ramps with rubber-tipped finger points that prevent any damage to the tailgate and a pair of safety straps to safely secure any load tightly to your truck.
Five Star Aluminum Motorcycle Ramp
Best ramp for heavy motorcycles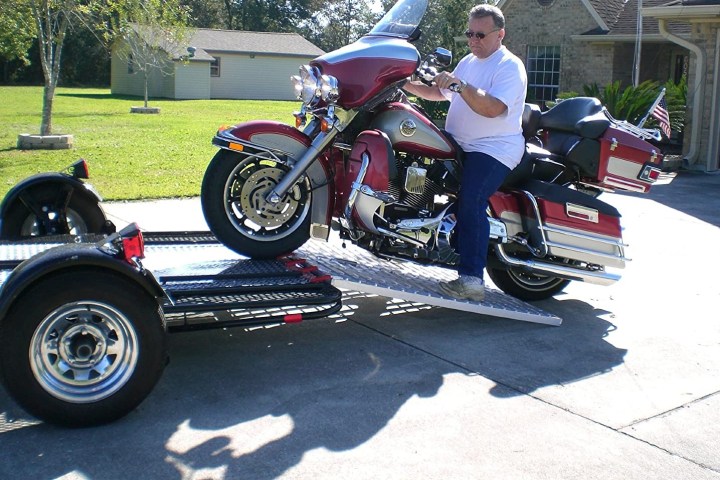 For those who are transporting bigger and heavier bikes, the Five Star Aluminum Motorcycle Ramp is the best option. The 1,500-pound-plus distributed center load capacity ensures support for the heaviest of rigs. All aluminum construction with reinforced center support, twice as many cross rods and a serrated texture for superior traction.
Pit Posse Folding Motorcycle Ramp
Best budget ramp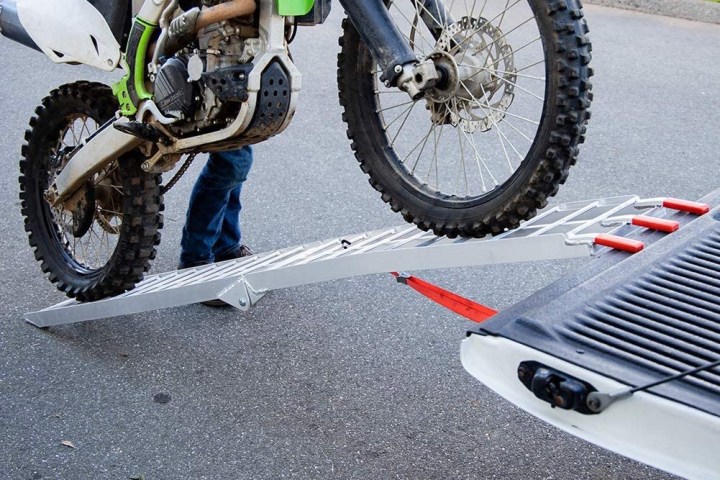 Transporting your bike safely doesn't have to cost you an arm and a leg, that's why we recommend the super budget-friendly Pit Posse Folding Motorcycle Ramp. This single foldable loading ramp is super durable, compact, and ready to store. Made of weather- and rust-resistant aluminum, it will hold up to 750 pounds of weight.
When it comes to protecting your bike, no investment is better than the best motorcycle ramp you can get. Have a more-stable load-in, and roll off heavy bikes with confidence with one of the top-quality selections we have researched for you.
Editors' Recommendations