Luxury and style sometimes come in tiny details that you can enjoy right at home. Close your eyes and transport yourself to a Parisian sidewalk cafe, while you skim your cappuccino froth with a delicate espresso spoon.
This tiny but mighty spoon does more than just stir sugar into your espresso. With its sleek and narrow design, a demitasse spoon elevates the presentation of your coffee and gives your table a sophisticated flair. But we understand if you can't wait until the end of the meal to show off your elegant spoons. Hors d'oeuvres are the ideal course to be served with demitasse spoons, for small bites that are packed with delicious flavors. Encourage diners to bring out the nuances of your main course by placing a salt cellar and demitasse spoon on the table. Or stretch the joy of dessert with an espresso spoon that lets you savor the sweet indulgence. Let's dive into our favorite espresso spoons to enhance your fine dining experience.
Hiware Espresso Spoons

Best Overall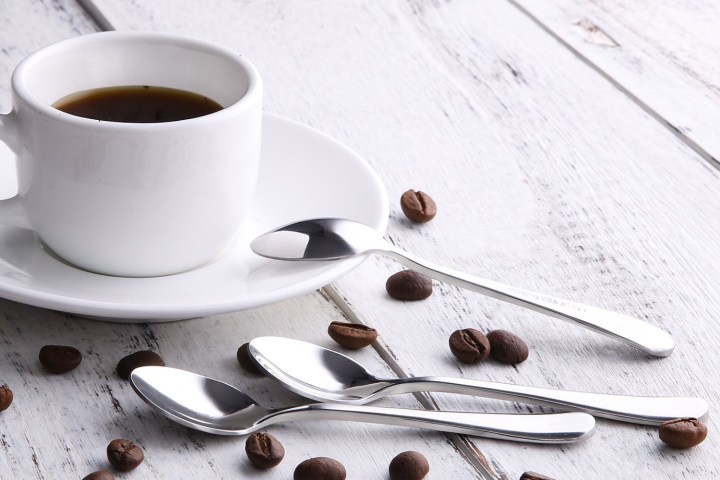 Don't let the small size of the Hiware Espresso Spoons fool you. This pack of 12 ergonomic spoons is made from heavy duty, high quality stainless steel that is durable and attractive. Complement your existing flatware with these contemporary demitasse spoons that match most silverware.
Do Buy Espresso Spoons
Best Colorful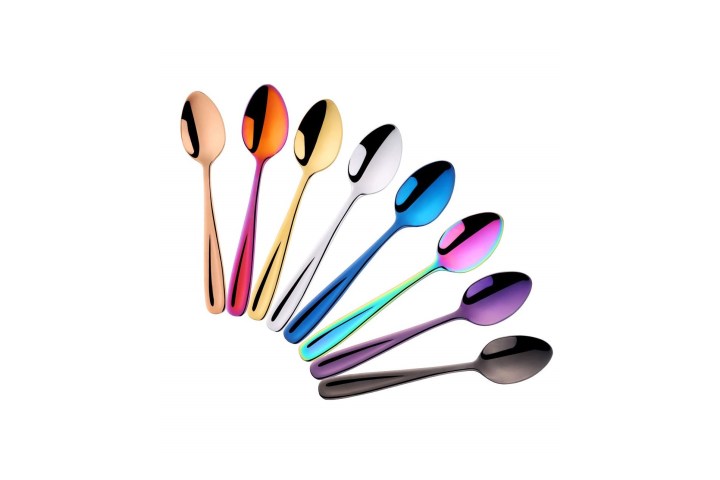 Invite the rainbow to your table with the Do Buy Espresso Spoons. Every day can be a celebration with the luminous glow of this unique spoon set, which is perfect for daily use at home or restaurants. Made from stainless steel, these heavy-duty spoons will last you for years without losing their color.
WMF Espresso Spoons
Most Durable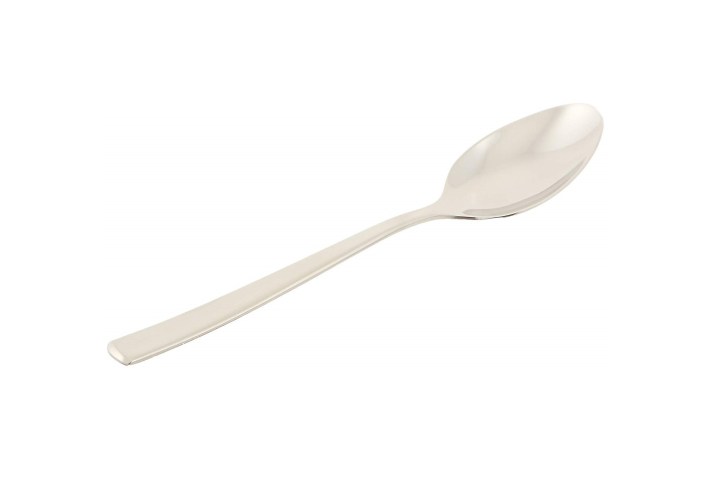 Crafted with stainless steel and a high-polish finish, the WMF Espresso Spoons feature a slender neck and flared handle for a versatile design that works well with other existing flatware. The small, narrow shape of these spoons stands out with a porcelain cup of freshly made espresso.
Enhance your dining experience and complement your kitchen with the subtle elegance of an espresso spoon. Coffees will taste bolder and desserts will be sweeter when you enjoy them with a delicate and dainty demitasse spoon. The options on our list will impress your friends while adding a bit of luxury to your everyday life.
Editors' Recommendations