Frames are a simple yet meaningful way to protect and show off your important documents. They display your accomplishments with understated elegance and enhance the professionality of your office.
Beautiful frames are not just a way to display your documents. They also protect them from the elements, so you can keep them for life. Gift your graduate a framed diploma, mount your certificates of completion, and safeguard special letters with beautiful frames that highlight the recognitions to your hard work. Let's take a look at our favorites.
Lawrence Frames Wood Certificate Frame
Best overall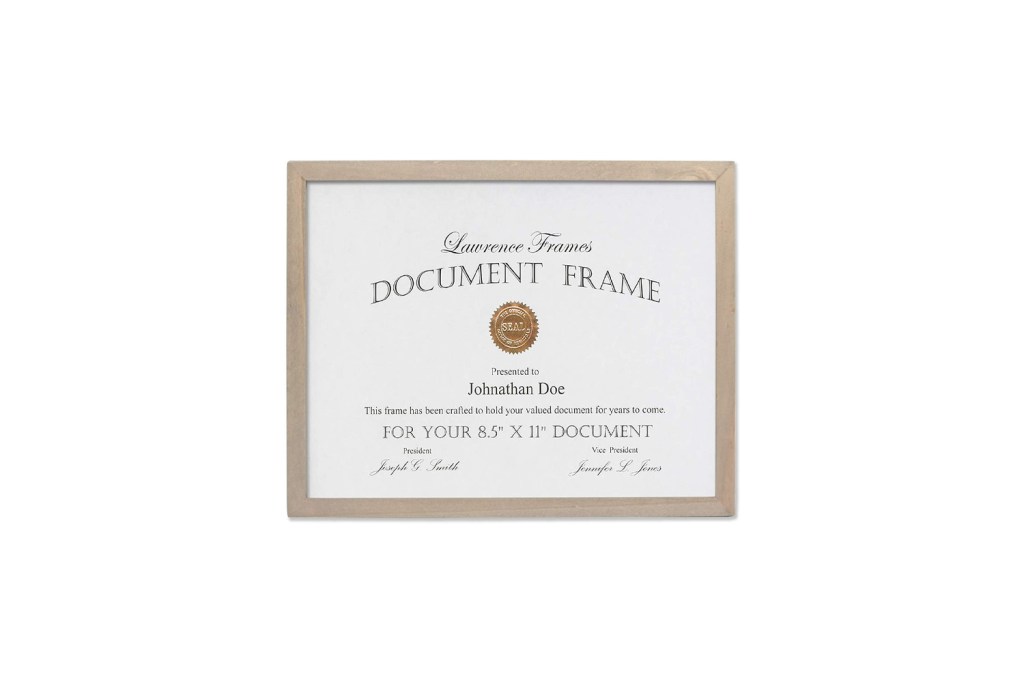 Display and protect your documents with the elegant gray wood of the Lawrence Frames Wood Certificate Frame. It features an easy-to-open back for you to effortlessly insert and remove documents as needed. This frame includes easel backing and hanger, for vertical or horizontal display. It is durable and sturdy, to protect your documents for many years.
Americanflat Diploma Frame
Best for diplomas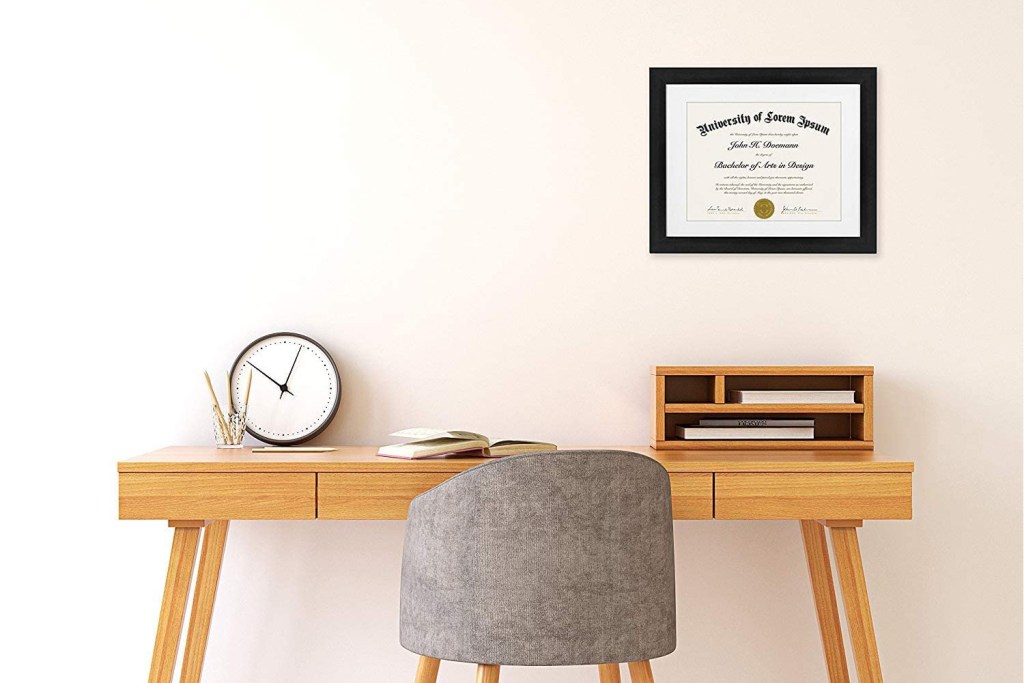 Enhance the solemnity of your documents with the Americanflat Diploma Frame. Especially made for certificates, this frame features an elegant beveled mat and shatter-resistant glass in a classy dark border. It includes hanging hardware, for greatest ease and quick display.
MCS Format Frames
Best value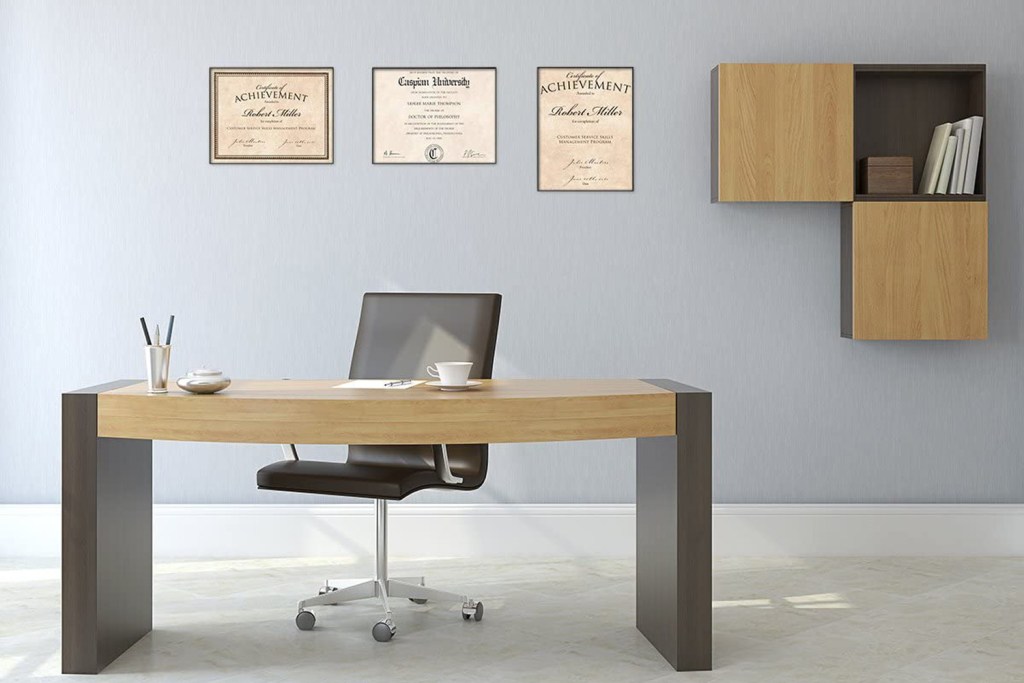 When you have several documents to frame, the MCS Format Frames offer a cost-efficient, quality solution for you. With a thin black profile and polished edge glass, this set of six frames is ready for hanging or display on a tabletop.
Diplomas and awards are recognitions that warrant a special place at your office or home. These frames protect your important documents while providing a way for you to display them with pride. With the items on our list, you can hang or place your important diplomas and other documents for everyone to see and admire.
Editors' Recommendations