Candlesticks are a classic way of making a home feel more elegant. Whether you want to upgrade your living space or impress with a dinner party, a candlestick is a practical option. So, set the tone with the right candlestick and check out our list of the best candlesticks available.
Candlesticks come in different styles, but the most popular one is the elegant taper candle, which is thicker at the base and tapers off to the wick. When shopping for a candlestick, keep in mind that the base diameters vary. If you own a candlestick holder, make sure the candle you buy is compatible with it. Most are made of paraffin or beeswax, which burn at similar rates. People opt for paraffin because it's odorless, but beeswax only has a faint natural scent.
Other than size and wax material, the candlestick you choose will depend on the color and length. Check out our favorite picks for inspiration.
BOLSIUS Long Household Ivory Taper Candles
Best overall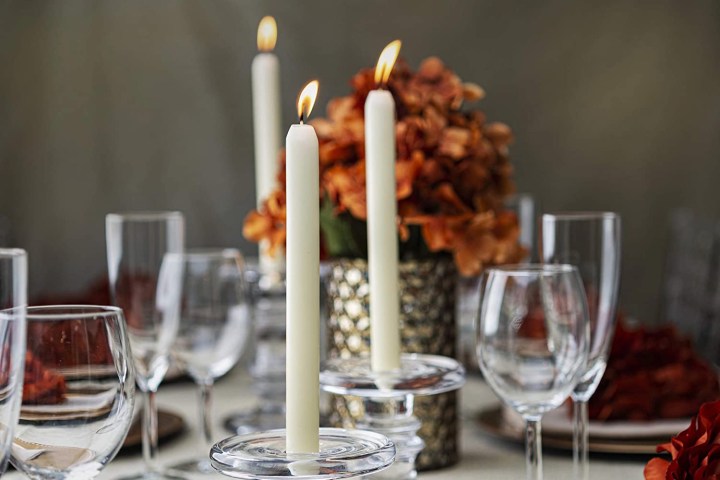 Opt for BOLSIUS' long ivory-colored candlesticks, which burn for seven-plus hours. These Paraffin wax candles are unscented and dripless, making them ideal for dinner settings. Each candlestick is 10 inches long with a 3/4-inch base diameter. One pack includes 30 candlesticks, making this the best overall option.
XYUT Elegant Taper Candles
Best black candlesticks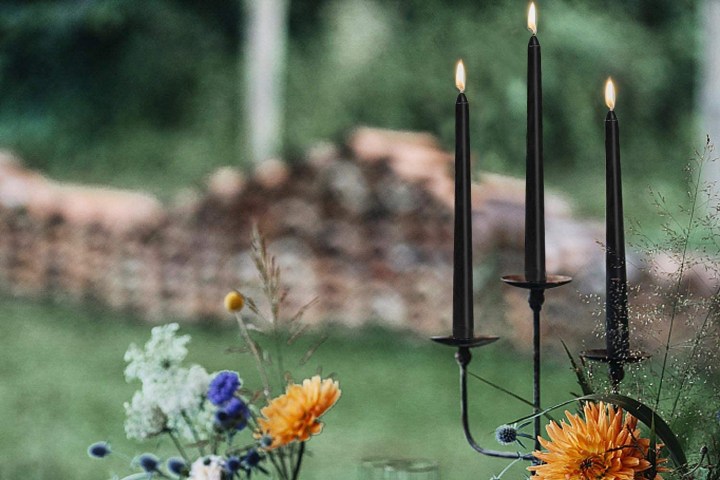 Introduce a little intrigue to your home with XYUT's black candlesticks. The wicks are lead-free, making them safe for indoor use. One candle will burn anywhere between six to seven-plus hours without dripping wax onto your holder or table. Each stick is 10 inches tall and 0.75 inches thick.
Antizer Flameless Candles LED Candles
Best flameless candlesticks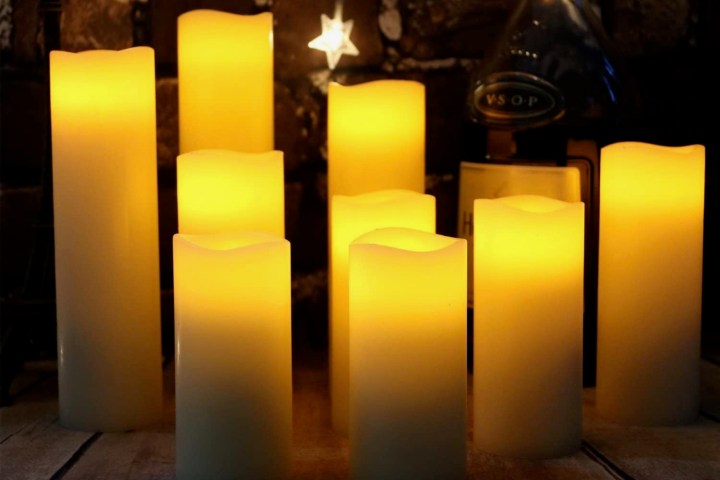 If you want a zero-waste candle that will burn forever, consider Antizer's flameless LED candles. You don't have to sacrifice authenticity, either — the candles are made of real wax, and the LED lights emit a warm glow. One pack comes with nine candles of different heights ranging from 4 inches to 9 inches. Each candle has a diameter of 2.2 inches.
Candlesticks can transform your room's ambience and the quality of your dinner-table arrangement, especially when paired with a coordinating candlestick holder. Most candles are long-burning and odorless, which makes them suitable for indoor use. From ivory candles to moody black candles to flameless options, the candles on our list will elevate your home decor.
Editors' Recommendations