A candlestick holder is multifunctional: It catches wax and is decorative. They are versatile and easily replaceable in case you like to rotate decoration seasonally. Check out our list of the best candlestick holders to help you decide on the right one for your home.
Candlestick holders either come separately or in one piece like a candelabra. Common materials used are glass, ceramic, metal, and wood. Note that candlestick holders also differ based on what size candles they hold. Buying a set is ideal for parties or dinner table arrangements, while separate candlestick holders are suitable as finishing touches to any room. Let's check out our top picks.
Hosley Glass Taper Candle Holders
Best overall
Hosley's 12-piece candlestick set is made of classy glass to complement any arrangement. The set of 12 means they can be used for dinner parties, wedding centerpieces, or throughout the home. Each candlestick holder is 2.5 inches tall by 1.9 inches wide and has a depth of 1.9 inches.
Deco 79 Distressed White Wood Candle Holders
Best distressed candle holders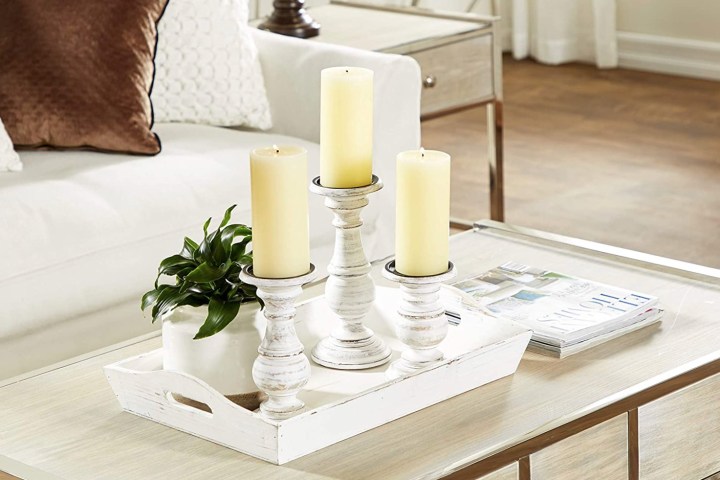 Complement your rustic living room with Deco 79's distressed white wood candlestick holders. The holder features a metal plate and a spike for securing candles. One pack comes with three holders of varying sizes: 4 inches tall by 4 inches wide; 4 inches tall by 4.5 inches wide; and 8 inches tall by 4 inches wide.
Tidelence 5-Candle Metal Candelabra
Best candelabra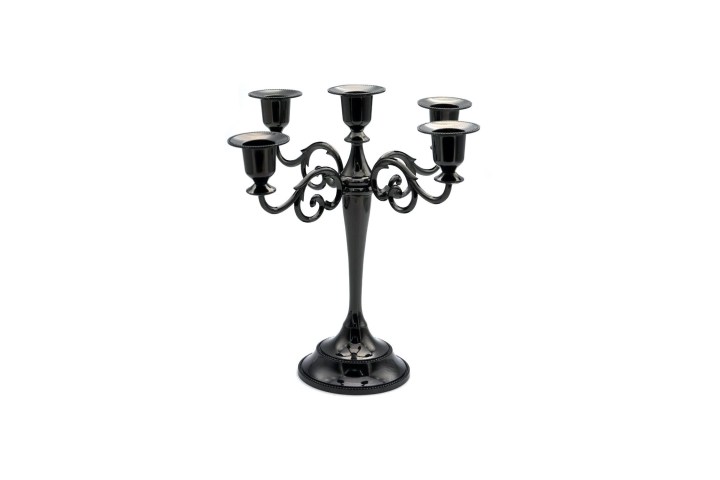 If you want a more dignified option, choose this five-candle metal candelabra from Tidelence. This elegant candlestick holder is suitable for foyers. Each holder is compatible with candles with a diameter of 0.87 inches, and the candelabra measures 10.6 inches tall.
Candlestick holders are the oldest form of home accents. Traditionally, they were necessary in times of candlelight, but today they are also crucial decorative pieces. Keep candle wax off your tables, complete dinner table arrangements, or dress up your foyer with any of the candlestick holders on our list.
Editors' Recommendations