If you like the look of candles and the soft warmth that they create, you will love the way that a candelabra can multiply that feel. Give your next event a sophisticated yet simple touch or create a cozy atmosphere at home with the radiance of candelabra.
Lighting a candle is nice and relaxing, but lighting multiple candles at the same time is a stunning sight. Bring a hearty glow to your table or mantle and let your home shine with the elegance of candelabra. The timeless pieces on our list are sure to blend beautifully with your home decor and create the impressive look that you are aiming for.
Southern Enterprises 9 Candle Candelabra
Best candelabra overall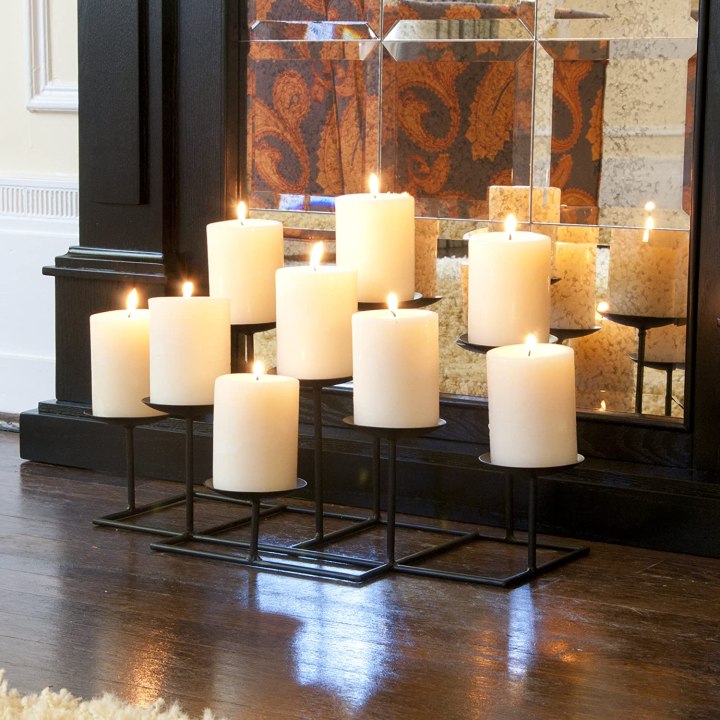 Why limit yourself to a single candle when you can light nine? The Southern Enterprises 9 Candle Candelabra is a glamorous metal candle holder that looks great in any room. It features a matte black finish and clean lines that contrast with the softness and round features of candles. With a sturdy build and metal spikes to keep the candles in place, this candelabra is durable and stable.
smtyle DIY Fireplace Candle Candelabra
Best looking candelabra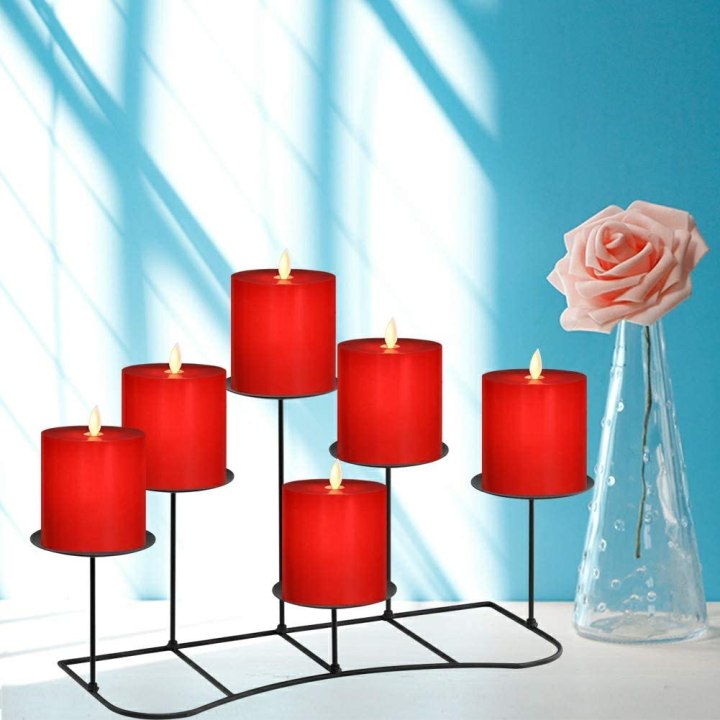 Turn your home into a castle with the traditional elegance of the smtyle DIY Fireplace Candle Candelabra. This classic beauty can hold up to five candles for a sophisticated decoration to your home, event, or celebration. This tall candle holder is made of metal, for a sturdy and long-lasting build.
Tidelence 5-Candle Metal Candelabra
Best value candelabra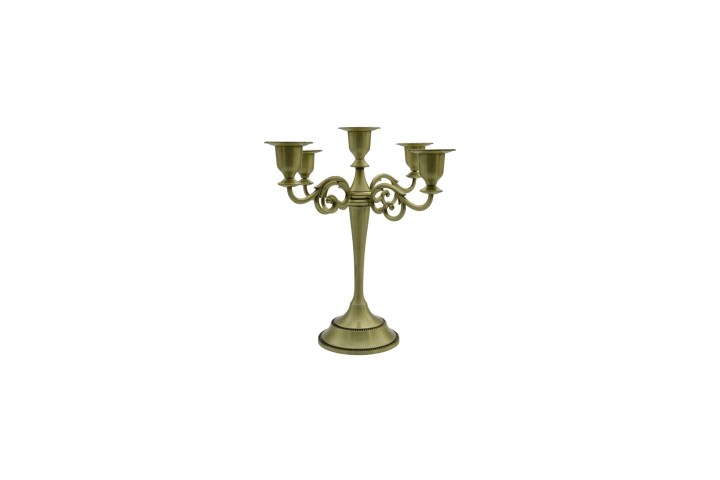 Light five pillar candles at once with the Tidelence 5-Candle Metal Candelabra. Made of black iron with a matte finish, this piece is perfect for flameless or wax candles of any color. Use it in any room to create a romantic and elegant look that is modern and clean.
When you want to add an elegant and dramatic touch to your home, a candelabra is a sure way to deliver the effect that you're looking for. Its striking appearance adds personality and a warm glow to your home. The items on our list are so versatile that they can be used for special events, as gifts, or everyday decorative pieces for your home.
Editors' Recommendations