Whether you are looking for the most value in your purchase or to lighten your load for a back-country adventure, you are sure to find the perfect match for your camping needs. Casual campers and survivalists alike agree that when you are ready to take your preparedness to the next level, a solid camping mattress is always at the top of the gear list.
Enjoy the convenience of these ultra-portable camping mattress options. They are sure to make your adventure more pleasurable without taking up much space. As an outdoor enthusiast, you want to make sure your gear is light-weight and easy to store and carry. Our recommendations will aid in your quest for superior resting conditions while you camp.
Coleman Air Mattress
Best overall
If you are looking for the most bed-like experience while camping or you want to have a great solution for overnight guests, the Coleman Air Mattress has been a long-time favorite. Its renowned construction adds stability to their factory-tested AirTight system that prevents air from leaking overnight. A velvet-like plush top offers comfort while the added height is ideal for insulation.
HiHiker Camping Sleeping Pad
Best for ultralight camping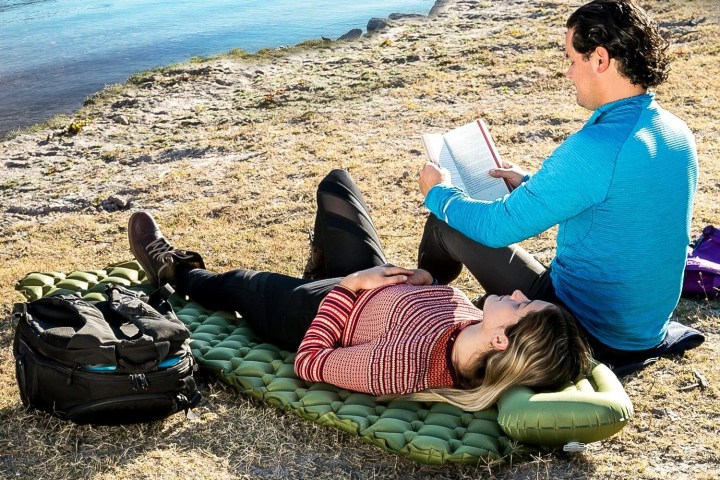 For the advanced outdoor enthusiast looking for high-performance light-weight gear, the HiHiker Camping Sleeping Pad with Inflatable Travel Pillow offers unparalleled design with premium materials. No bigger than a water bottle when folded and rolled, this amazing sleeping pad only needs between 10 to 15 breathes to inflate and has a superior airtight valve that keeps air from leaking out.
Better Habitat SleepReady Memory Foam Camping Mattress
Best memory foam
Sometimes, having the most comfortable night's sleep will be your priority. If you are going for a week-long camping adventure, the Better Habitat SleepReady memory foam mattress provides superior cushioning, spinal support, and breathability regardless of the rough terrain underneath.
Now you can maximize comfort every time you are preparing for the next great outdoor adventure. Say goodbye to the cold unforgiving ground with this selection of excellent camping mattreses that will allow you to enjoy every waking and sleeping minute of your time out in nature.
Editors' Recommendations