If you're looking for a remodeling project that will boost your home's value and give you the greatest return on your investment, look no further. Tiling your walls or floor is a sophisticated and sensible update that makes for a modern, clean-looking space. However, while tile is a classic look for both floors and walls, there are key differences when it comes to cost and return on investment. Keep reading to learn more about which project better suits your home: wall tile, floor tile, or both.
Floor tile
Higher overall project cost
Floor tiles tend to be pricier per square foot since they are more durable than wall tiles. Aside from the cost of materials, floor tiles also tend to be large and dense, making them more challenging to install. Unless you're very experienced, tile flooring may not be a DIY project. Likely, you'll need to hire a professional, which can put a large dent in your overall budget.
Great return on investment
Updating your flooring to ceramic or porcelain tiling generally carries a return on investment of 55-70 percent. This means you can expect your home's value to increase by at least half the cost of the remodel. If you have the means to complete the installation yourself, you can expect a greater return on your investment since you're reducing the labor costs.
Intensive project
Regardless of the material, changing the flooring in the home is an intensive project. The preparation process is very time-consuming, as you'll need to move furniture, remove existing flooring, and close off other areas to prevent dust and dirt from migrating elsewhere in the home. From beginning to end, the project will usually take between one to three days, and, depending on which room you're updating, you may need to be out of the house for this time period to give the installers ample space to work.
Additionally, the cost, time, and energy required for this project can vary wildly from room to room. For example, updating the floors of a small bathroom is a much lighter undertaking than tiling the kitchen or living room. When setting your budget, we recommend scheduling a time for an installer to walk through the home and provide a personalized estimate. Online estimates and project calculators may not take into account all the small details that affect the cost of the service.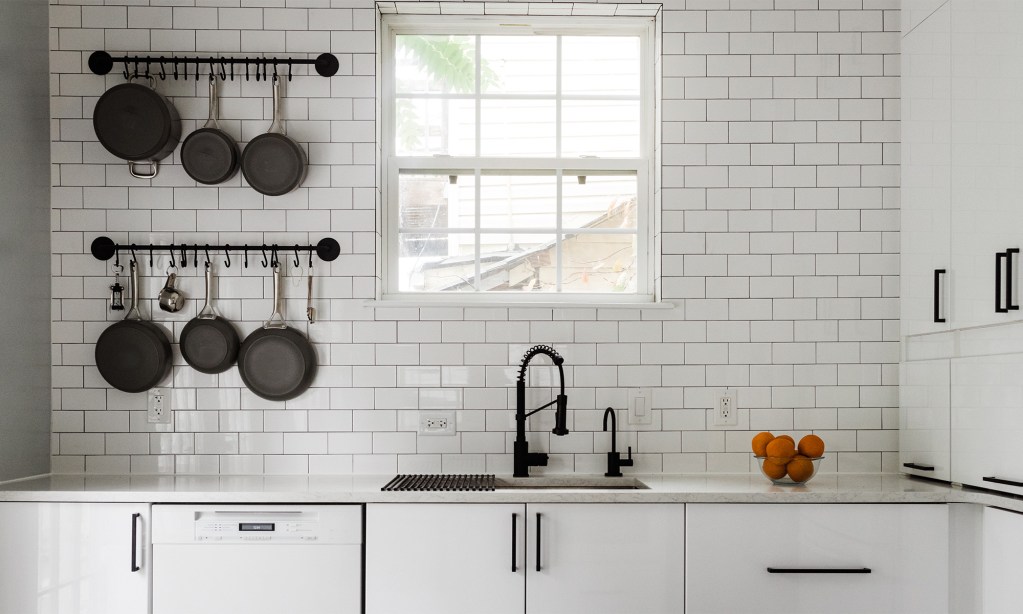 Wall tile
Lower project cost
Wall tiles are light and thin, so the cost per square foot tends to be much less than that of floor tiles. For avid DIYers, tiling a wall is also a much more manageable project than tiling the floor, so you can also save money by limiting labor costs.
In addition to saving money on professional installers, tiling the walls yourself means you have total control over when to start your project, how long it will take, and how it will look. Whether you want to speed through the project throughout a weekend or work section by section over the span of a week, it's entirely up to you!
High return on investment
The return on investment of your wall tiling project, like that of floor tiling, depends on the cost of materials and labor. However, because both of these costs are relatively low, there is potential to see an ROI of over 100 percent.
Kitchen and bathroom updates are two of the best ways to add value to your home, so when you get the remodeling bug, we recommend starting with either of these rooms. Instead of switching out appliances and bringing in heavy, expensive new counters, consider upgrading the space by installing new tiling on the walls or floors. Whether you want to update your backsplash or replace the old tiling in your shower, these updates are certainly worth the expense.
In the debate between wall and tile flooring, there isn't a winner. While flooring is a great investment in the long run, it is a more intensive and costly project, whereas smaller wall tiling projects quickly add value, which is a great benefit to those looking to sell soon. It all comes down to personal preference.
Editors' Recommendations