The 1970s are back in full swing! And while we love the bright colors, bold patterns, and groovy style, some things are better left in the past. With any design trend (especially retro ones), it's easy to overdo it and end up with a home that looks like a tacky time capsule. To get the low-down on this funky style, we talked to design experts Leigh Spicher, the national director of design studios for Ashton Woods Homes, and Anna Franklin, interior designer and founder of Stone House Collective. The two shared with us some of their least favorite '70s trends, along with some ways to give these outdated styles a modern upgrade.
Outdated wood paneling
Much like all vintage interior features, there is a right way and a wrong way to incorporate them, and wood paneling is no exception. "I appreciate many of the current 1970s trends that are coming back," says Franklin. "However, there is one trend that I hope to never see making a comeback: all-over orange-toned wood paneling." This kind of wood finish can make a space feel dated and dark, she explains.
Spicher similarly warns against rooms covered in wood paneling. "Let's not coat the entire wall in vinyl paneling like we did in the 1970s," she says, "but rather, let's add thoughtful wood panels on a focal wall." Franklin agrees, suggesting homeowners use lighter shades of wood for furniture and accent walls to "add a touch of natural element[s] without overdoing it and overwhelming the space."
Mirror-covered walls and ceilings
"Some trends are just plain tacky—or worse, dangerous," says Spicher, "like conversation pits that you can literally fall into or mirrors that cover the entire wall, or worse, the ceiling." While mirrors can be great for decoration, it's essential to avoid over-the-top styles and choose ones that fit your space. Consider hanging a wall mirror with a vintage design instead.
Retro styles like these seem to be more about fitting the aesthetic than actually styling your home. "Any trend that screams 'do this and you are in style' or 'better than'" is not a style worth copying, according to Spicher. You should focus on the trendy styles that fit your lifestyle and personal taste over ones that are popular simply because other people have them.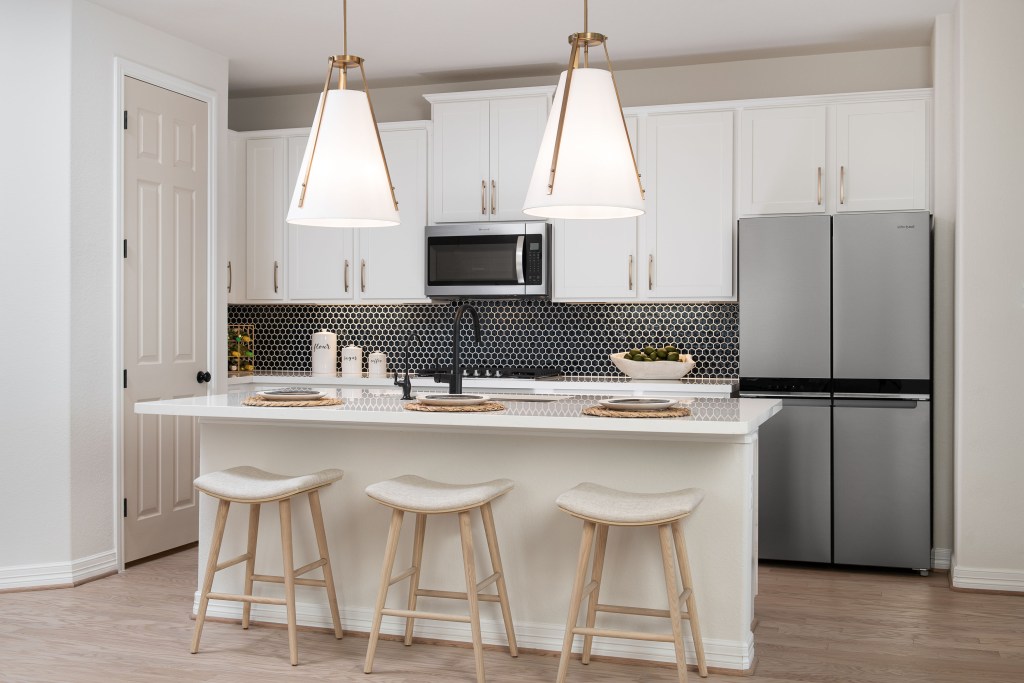 All-tile countertops
Are you thinking of giving your kitchen a '70s makeover? It's best to leave your countertops as they are. "Tile countertops are another trend I will forever avoid," shares Franklin. Not only is this style ugly and outdated, but, as Franklin notes, the grout in these countertops makes them difficult to clean.
This style was typical back in the day, but there are so many better countertop materials to choose from nowadays. "You're much better off sticking with marble or granite countertops," she says, "and keeping tiled looks to backsplash instead." Install a backsplash with a '70s color, such as green or orange. Or, if you want to add a bit more style to your kitchen, choose a tile backsplash with a unique pattern from the decade.
Overcommitting to a pattern or design
Another trend both designers agree should be avoided is overly matchy rooms. "I personally hope the trend of making everything in a room match never returns," says Spicher.
"You know . . . those rooms where the curtains match the pillows? Those spaces leave very little room for personalization and real life," she continues. "I love that we are seeing some trends from the past come back, but I think it's important that we reinvent them and make them relevant for today."
As Franklin says, "Having bold '70s-inspired patterns all over the home can be extremely overwhelming." She suggests limiting your bright colors and bold patterns to a single focal point, whether it's a piece of furniture or an accent wall. To bring the room together, you can "balance it out with other design pieces in similar colors and tones that are found within the pattern."
Any of these four '70s interior design trends can transform your home, but not in a good way. Retro trends are often difficult to get right. If you overdo it or focus on the wrong design elements, your home will instantly look out of date and borderline tacky. Take it from Spicher: "It's all about personal style and comfort, which is good during any decade." If you love the 1970s aesthetic, focus on features that really fit your style and home instead of simply choosing something because it's from the decade. Only in doing this can you decorate your home so it's stylish and 100% you.
Editors' Recommendations