The bathroom vanity is the bathroom's main table surface, storage area, and overall feature of the room. It's the anchor of your bathroom's style and a big part of its functionality. Picking a vanity isn't like changing the paint color or lighting fixtures: If you dislike it, you're in for a pretty extensive remodel to switch it out with something better.
When choosing your vanity, consider the two most popular styles: traditional and modern. Both have plenty of advantages and benefits in terms of function, so choosing between them ultimately comes down to your style preferences. To help you make up your mind, we put together a quick guide to assist you as you make your final decision.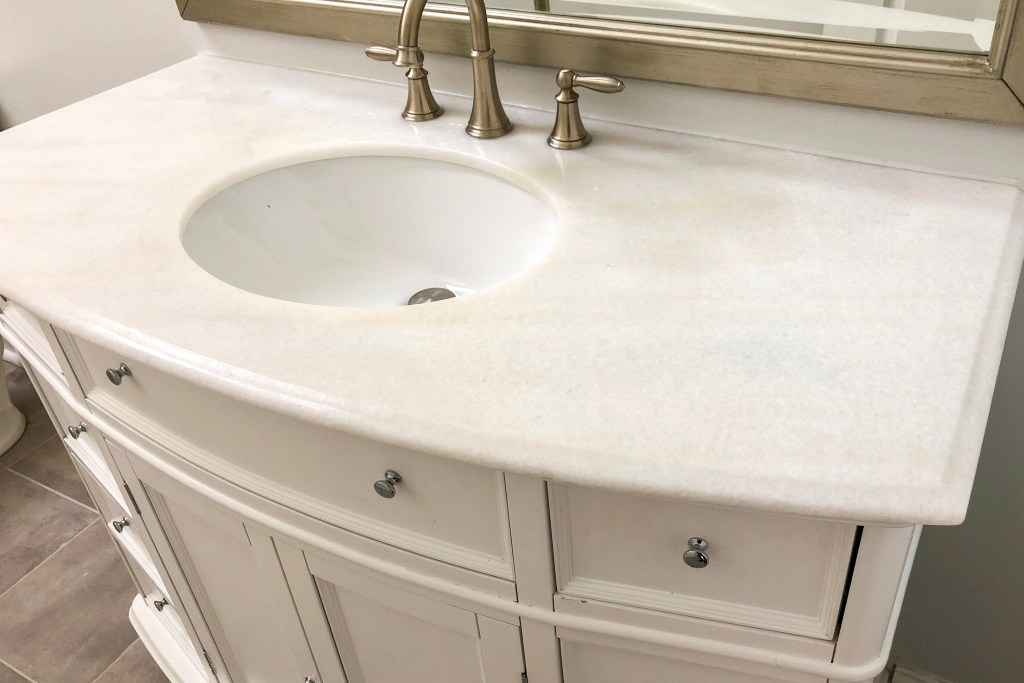 Will your new vanity match your bathroom's design?
The bathroom and vanity should match stylistically — that should go without saying. Mismatched fixtures, furniture, and décor just make the room look busy and unfocused.
If your bathroom has a more traditional vibe with round features and warm wooden accents, check out antique or wooden bathroom vanities. The softer edges and muted tones work well with this more classic design. If your bathroom is sleek, modern, and chic, then opt for dark, shiny colors and clear glass sinks. Make sure that the fixtures on your vanity, sink, and bathroom all match and are minimalist in design.
With that in mind, here's a brief rundown of traditional and modern vanities, along with their key differences.
Traditional vanities
Traditional vanities are typically made with wood (or materials that mimic wood) to create a timeless look that is at home in a vintage-inspired room with sculpted bronze fixtures as well as a modern farmhouse with simple, industrial accents. Popular varieties often have wooden drawers and door handles made of metal.
Modern vanities
Modern vanities usually emphasize minimalism with solid drawers and doors as opposed to raised or recessed ones. Additionally, in place of handles, modern vanities will typically have recessed handles or be completely free of handles altogether. In general, the style will have clean straight lines and dark, monochrome or dual-toned palettes.
Who is using your bathroom vanity?
Beyond planning for the overall aesthetic, the functionality should also be top of mind. The style of your vanity doesn't matter if it doesn't meet your practical, everyday needs.
For instance, suppose you use a lot of products like styling gels, makeup, or washes. In that case, you may need a lot of countertop space with large drawers to hold hairbrushes, hairdryers, towels, and other odds and ends. If you have kids, consider choosing a vanity that's lower to the ground. Taller people may need the exact opposite. Those who are in a wheelchair or managing limited mobility may need a floating vanity that provides added accessibility.
Where will you place the vanity?
In addition to size and height, keep a few other practical issues in mind when placing your vanity.
Your vanity's relationship to other appliances
Before purchasing a vanity, look into your local building codes, as there are likely stipulations regarding its size, especially in relation to the other fixtures in the bathroom. For example, some codes necessitate that there's a space of at least 18 inches between the toilet's center and the edge of your vanity. If you choose a vanity that's too large for the bathroom, you may find yourself in violation of these regulations.
The location of the plumbing
The plumbing's location is another significant aspect when placing the vanity. Take into account that the further away the existing plumbing is from the vanity, the more expensive it will be to install it.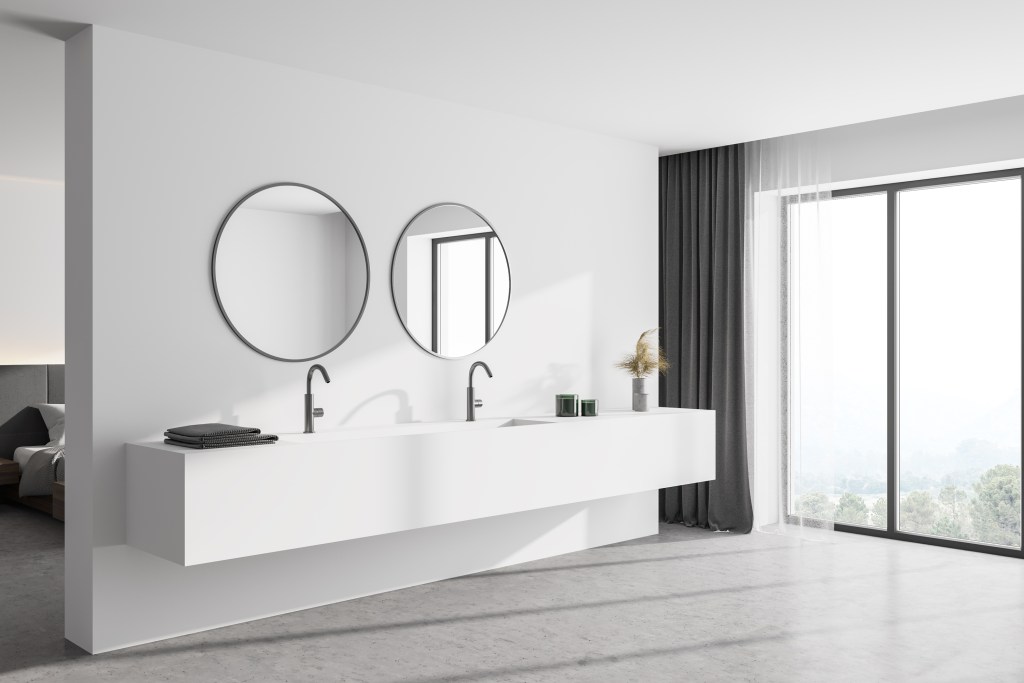 Putting the spotlight on your bathroom
When choosing between a traditional and modern vanity, pay attention to the details. Bathrooms are among the smallest rooms in the home, so the small aspects like matching fixtures and correct spacing are more visible.
Last but not least, keep in mind that your bathroom is not a bubble that exists separate from the rest of the house. As you're refining your designs, ensure that the vanity you choose also complements the rest of your home. By keeping in mind the things discussed in this article, you can help ensure that your bathroom is just as classy as the rest of the house.
Editors' Recommendations