Fish are delicate pets that provide much tranquility and beauty to outdoor ponds. With a quality pond heater, you can effortlessly keep your aquatic denizens safe through the colder winter months.
Keep your pond from freezing in the winter and safeguard the well-being of your fish and plants with a pond heater. These efficient devices are the perfect solution to maintain a healthy outdoor pond with the proper amount of gas exchange any time of year. Let's take a look at our favorite pond heaters to maintain the thermostat of your pond and preserve the right gas balance for your fish throughout the winter.
Farm Innovators Floating Pond De-Icer
Best Overall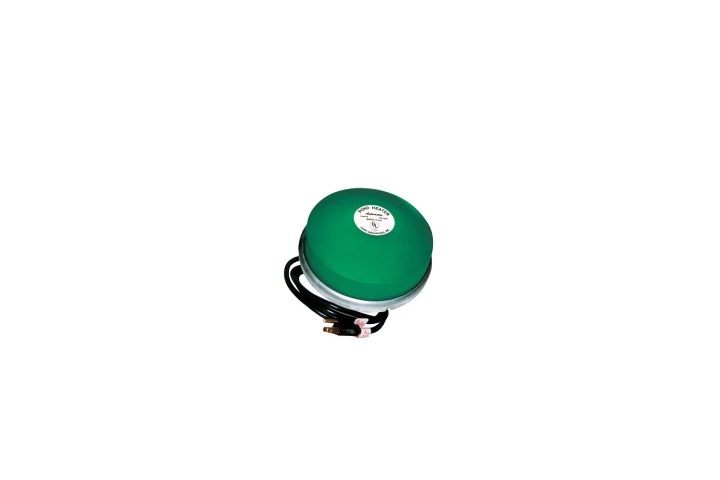 The Farm Innovators Floating Pond De-Icer is an aluminum heater that thermostatically controls the temperature of your pond. It maintains a vent hole in the ice to allow harmful gasses to escape and keep your fish safe throughout the winter. Use this fish- and plant-friendly heater in ponds from 50 to 600 gallons, for maximum efficiency and safety of your fish.
TetraPond De-Icer
Best Natural Finish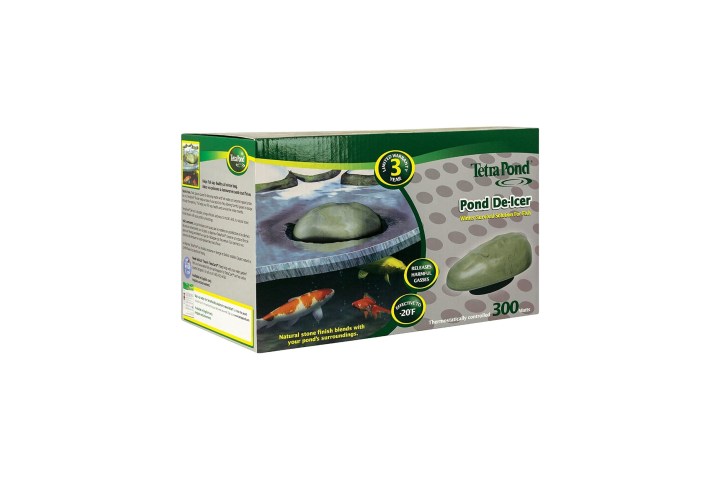 Keep your fish safe during winter with the natural appearance of the TetraPond De-Icer. This winter survival-solution allows toxic gases from decaying matters to escape from under the ice, while featuring a stone finish that looks great with your pond's decor. It works on temperatures down to -20 degrees F to keep your fish healthy all winter long.
Laguna PowerHeat De-Icer for Ponds
Best for Plastic and Liner Ponds
If you have a plastic or liner pond, the best way to keep your fish safe during the winter is with the Laguna PowerHeat De-Icer. This power-heat solution features an integrated thermostat that shuts off automatically to avoid overheating of your fish and the internal components of this device.
Maintaining the right gas balance and proper temperature of an outdoor pond can be a challenge during wintertime. With the outdoor pond heaters on our list, you can rest assured that your fish and plants will remain healthy during the colder times of year. Choose the best one for your pond size and needs, to preserve the well-being of your outdoor pond.
Editors' Recommendations