Your family's safety important, but putting together a complex home security system can be overwhelming. There are many options out there when it comes to security components, including security cameras, smart door locks, as well as environmental detectors, but a good first step in securing your home is installing motion sensors. The simple installation of these components will give you peace of mind in an easy snap. Whether you need an outdoor motion sensor, an indoor one, or a window motion detector, we'll help you decide which option is right for you and your lifestyle.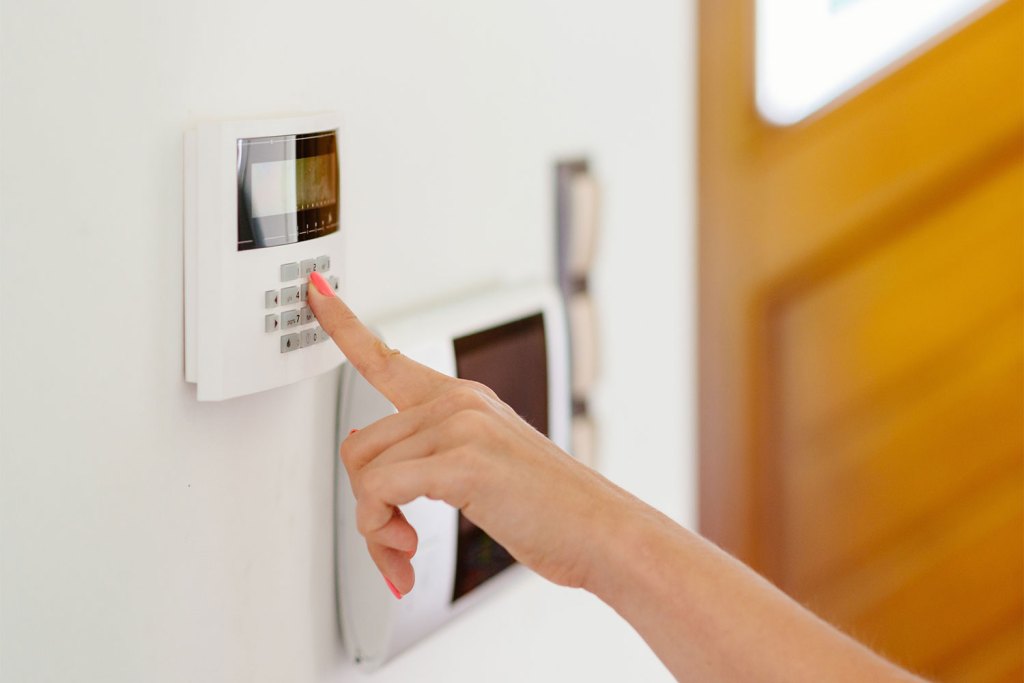 Why you need motion sensors
While security measures like smart locks and cameras can deter intruders, they don't always notify you of their presence. If you want to have the ultimate peace of mind when it comes to your family's safety and the security of your home, adding motion detectors to your home security system is the way to go. Motion detectors can notify you of movement outside your home, inside your home, as well as when doors or windows are accessed.
When you're selecting a motion sensor for your home, it's important to consider which types will fit into your lifestyle and which will likely make your life more difficult. You want your motion sensors to bring you security and peace of mind without causing unnecessary headaches. Let's take a look at some of the options for motion sensors so you can determine the best for your home.
For outdoors: Guardline Long Range Wireless Driveway Alarm
Outdoor sensors and driveway motion detectors will detect the presence of an intruder and alert you before they even get to your home. This gives you additional time to get your family to safety and call the police. While driveway alarms are popular for this reason, one downfall is that false alarms are fairly common. Animals and moving leaves in your driveway may trip the alarm. Our top pick for outdoor motion detectors, however, has some features that combat this issue.
What we love
Guardline's Long Range Wireless Driveway Alarm is both durable and weather-resistant for long-lasting use. It detects both heat and motion since it has infrared technology, and false alarms are kept at a minimum since the sensor's detection width and angle are adjustable. You can add up to 16 sensors within a quarter of a mile to expand the motion-detecting range.
What we don't love
Reviewers say the driveway alarm doesn't offer any indication that the batteries are dying, which means regular battery checks are mandatory to ensure you won't be caught off-guard due to a dead battery or malfunction.
For indoors: SimpliSafe Motion Sensor
An indoor motion sensor is installed in high-traffic areas, and it uses either motion detection or infrared technology to sense when an intruder is present. These are great options if you live alone since they will notify you of any movement within their range. For families with pets or small children, these devices can be problematic since the alarm may be triggered when someone takes a nocturnal walk, for example.
What we love
SimpliSafe Motion Sensor is a great option among indoor sensors since it's programmed to only sense people and won't trip the alarm with pets under 50 lbs. It's easy to install, has a 45-foot range, and a width of 90 degrees which means it can monitor an entire room if placed in a corner.
What we don't love
Some reviewers reported struggling to integrate the motion sensor with Alexa smart home devices.
For windows: Ring Alarm Contact Sensors
To know when your home itself is being accessed, window and door sensors are great tools. They're installed on entryways and windows and have a switch and magnet to sense when the door or window is opened. These are great options for families with small children or pets since the alarm won't be triggered if kids or furry friends walk around the house.
What we love
Ring Alarm Contact Sensors have a compact design that allows versatile placement. They can be placed on either doors or windows and can send notifications to your phone when accessed. They are super easy to set up and require no tools to install, meaning you won't have to spend hours trying to set up an incredibly-complicated security network.
What we don't love
Some reviewers reported that the sensor batteries tend to die without any warning, so regular battery checks are essential to ensuring your ongoing safety.
Whether you live alone, with your spouse, or with an army of pets and children, you need peace of mind when it comes to the security of your home. Motion detectors are great options for increasing your home's security, and with all of the different variations available, you can find an option that perfectly fits your home and lifestyle.
Editors' Recommendations