Pegboards display tools, jewelry, and utensils to save you space and time. Organize your home by designating various objects to pegboards and never spend time digging through junk again. Check out our list of the best pegboards to help you decide on the best one for your home or workplace.
There are different types of pegboards available depending on what you're storing. Some can be mounted on walls for garages and other workplaces. Materials also vary from metal, wood, and plastic. With metal and plastic, color options are more varied. You might also consider size to see what fits in your home or workplace.
Wall Control Galvanized Steel Pegboard
Best pegboard overall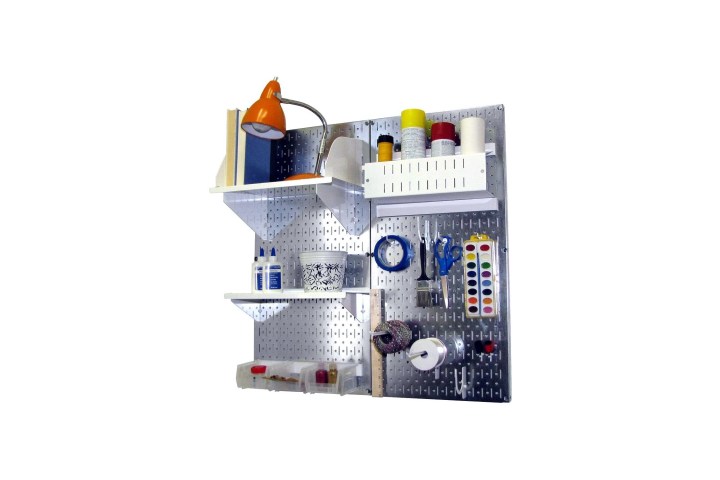 Wall Control's Galvanized Steel Pegboard is suitable for heavy work tools in your garage. The panels are compatible with different types of mounting hooks and shelves. Note that this takes 1/4-inch pegboard pegs. One order comes with two 32" x 16" panels.
SSWBasics 4-Panel Pegboard Display
Best wood pegboard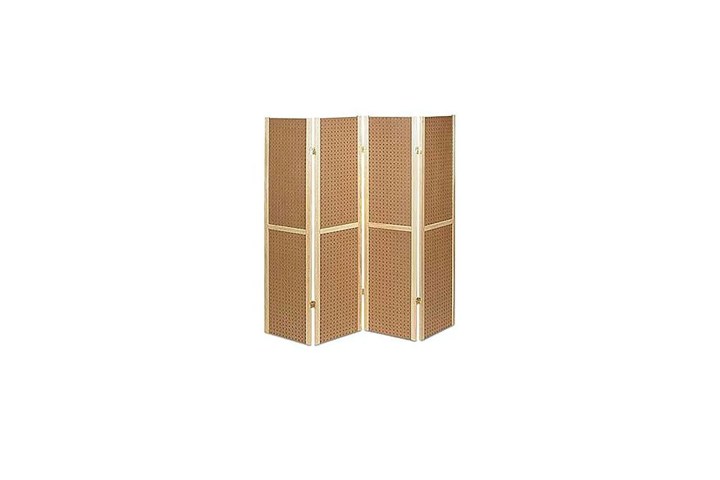 If you need a more aesthetically pleasing pegboard to organize bedrooms, SSWBasics offers a wooden, foldable pegboard. Each panel measures 60" H x 15" W with four panels total. The natural wood color complements any decor and display.
Azar Displays 4-Sided Revolving Pegboard
Best revolving pegboard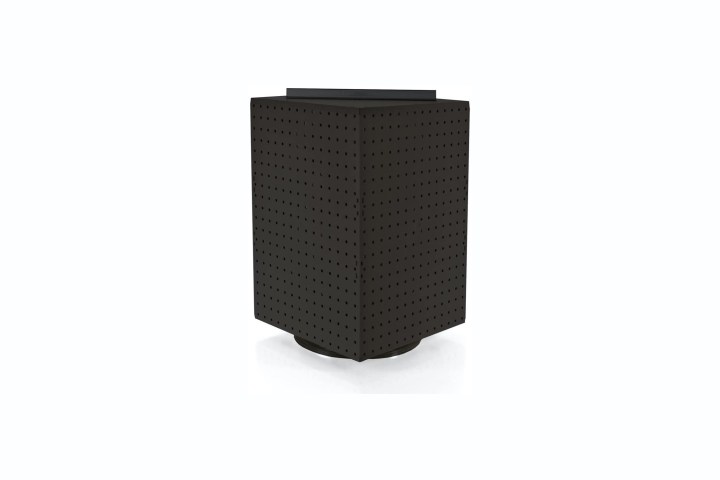 If you have a wide collection of jewelry or own a boutique, consider Azar Displays' four-sided revolving pegboard. A plastic construction makes it easy to clean and is durable. One panel measures 21" H x 14" W and is best used with Azar Displays' hooks and other pegboard accessories.
Pegboards are versatile — they're used for jewelry, power tools, clothes, and even utensils. If space is tight and you need a budget-friendly storage alternative, pegboards are a practical solution. Choose any of the pegboards on our list to organize your home, workplace, or business.
Editors' Recommendations