Ventilate any room and dry any surface with confidence and speed with one of the top models we offer in our curated selection of blower fans. We are sure it will make your cleaning, maintenance, and repair duties much easier and faster. With their heavy-duty construction and reliable performance, you are sure to be a happy customer.
There are rooms in every home that are naturally stuffy, and using one of our suggested blower fans will create the air circulation you need to assure your family is always breathing fresh and clean air. The portable nature of this type of fan allows you to move it around the house as needed or take it with you as part of your professional toolbox.
Soleaire Max Storm Blower Fan
Best overall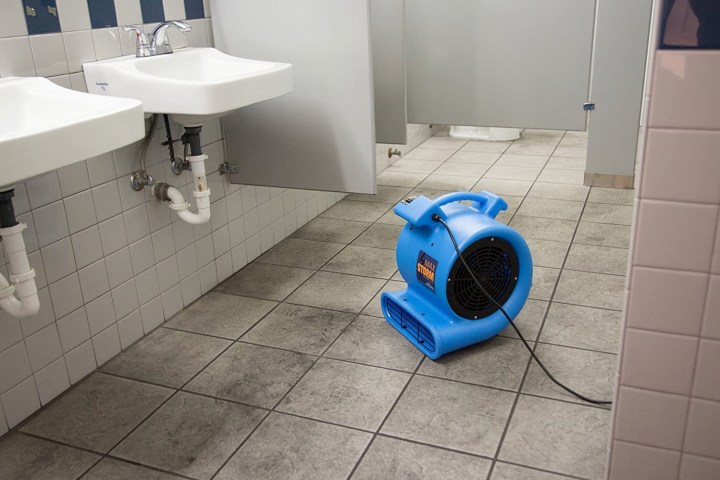 Whether you are repairing a flooded room, drying a recently cleaned floor, or generating a shaft of fresh air to create a better airflow, the Soleaire Max Storm Blower Fan is an all-around top performer. With unique features like stackable design and the ability to daisy-chain up to five units together, this model can tackle jobs of any scale.
Lasko Pro-Performance Utility Fan
Best pivoting blower fan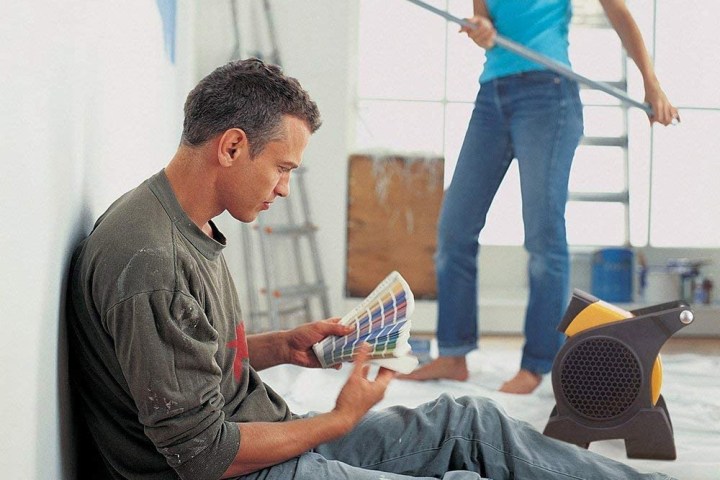 Create a powerful cooling breeze anywhere you need it with the Lasko Pro-Performance Utility Fan. This three-speed air blower has a pivoting head that allows precise aiming and direct-air circulation wherever you need it. Just aim at where you need airflow, and you are good to go. A versatile motor allows you to dry, ventilate, exhaust, and cool any room.
XPOWER P-80A Mini Mighty Utility Blower
Best compact blower fan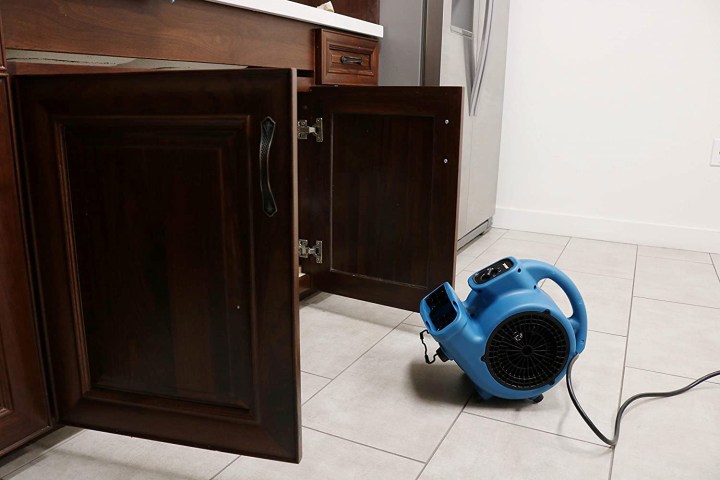 Don't let the size fool you, because the XPOWER P-80A Mini Mighty Utility Blower packs a lot of punch. This compact solution has a commercial-grade performance at a fraction of the cost. With four positions, stackable design, and injection-molding construction, this blower fan is super versatile. The smaller size allows it to fit in cramped or reduced spaces.
Power up your cleaning, painting, or maintenance business and speed up your work with one of the tried-and-tested options we have compiled for you to get nothing but the best blower fans on the market. You will find they have a great number of applications both at work and at home.
Editors' Recommendations