Many people experience buyer's remorse after purchasing an especially pricey kitchen gadget. Buying a home, then, provides an opportunity for one of the biggest cases of buyer's remorse there is. When looking for "must-have" properties, the threat of other buyers and pressure from your real estate agent can often drive you to make a hasty decision before you're fully comfortable with the financial commitment. Common sense gets tossed right out of the window when the impulse buying bug bites.
Though it's easier said than done, falling into this trap is completely avoidable. It requires holding firm to your budget and not planning to alter your lifestyle in order to afford the home. Buying a home that's within your range of affordability will improve your quality of life down the road, allowing you to save more money and enjoy the freedom of having a slightly larger disposable income.
Here are five of the best ways to help you buy your perfect home completely remorse-free.
Who's at risk for home buyer remorse?
Essentially, anyone who goes over budget or ignores their overall needs and instincts is at risk. In fact, a survey by YouGov and Bankrate found that up to 65 percent of all millennial homebuyers regretted their purchasing decision. The primary reason for this regret, the study found, was the steep costs of homeownership beyond the price tag of the home itself. In fact, 13 percent felt they'd paid much more for the home than they should have.
Planning ahead and considering all potential costs before signing will go a long way towards feeling more confident in your purchase.
Get pre-approved
Before heading over to an open house, take some time and call a credit union or bank to ask for pre-approval. Doing so will provide you with helpful information like how much your monthly payment might be and how much you may be able to borrow.
With that information, you'll get a better idea of what your budget should be. There's no use in falling in love with a home only to learn that your approved loan can't cover it. Additionally, in a competitive market, sellers need to know you're serious. Make the house-hunting process smoother by showing agents that you're both interested in the home and able to buy it.
Draw up your budget
As we noted previously, overspending is a surefire way to experience buyer's remorse. Do your research before initiating the home buying process to better understand all the various expenses that generally come with homeownership. The biggest step here is talking to your bank and requesting an estimate on what your monthly mortgage payment may be.
Being able to afford the mortgage is just one part of the conversation. As you discuss your financial situation with the bank, be diligent and make sure the estimates include private mortgage insurance and homeowners insurance. You also need to consider utilities, potential Homeowner Association fees, property taxes, and other monthly expenses.
Finally, consider the cost of regular maintenance and pad this number to account for any emergency repairs. In general, you can expect to pay 1 to 3 percent of your new home's sale price on maintenance and repairs every year.
Don't get emotional in a bidding war
When you get emotional, it's easy to make bad decisions. In a hot market, the asking price might end up being more than the list price. When picking a home, make sure you have some wiggle room in case you're expected to pay above what you expected. To ensure that you do, look at houses that are around $25,000 less than your pre-approved number.
As far as you're able, avoid bidding wars altogether. While offering above the asking price is normal in the negotiation process, it's important to know when it's time to say no.
Look beyond the home
When you're purchasing a home, you're also investing in the lifestyle. Take a walk around the neighborhood and get a sense of the community. Note whether there's ongoing construction, loud pets, or other potential annoyances. It's also helpful to hop online and search for the crime statistics in the area or see if there's a neighborhood Facebook page you can scan for potential red flags.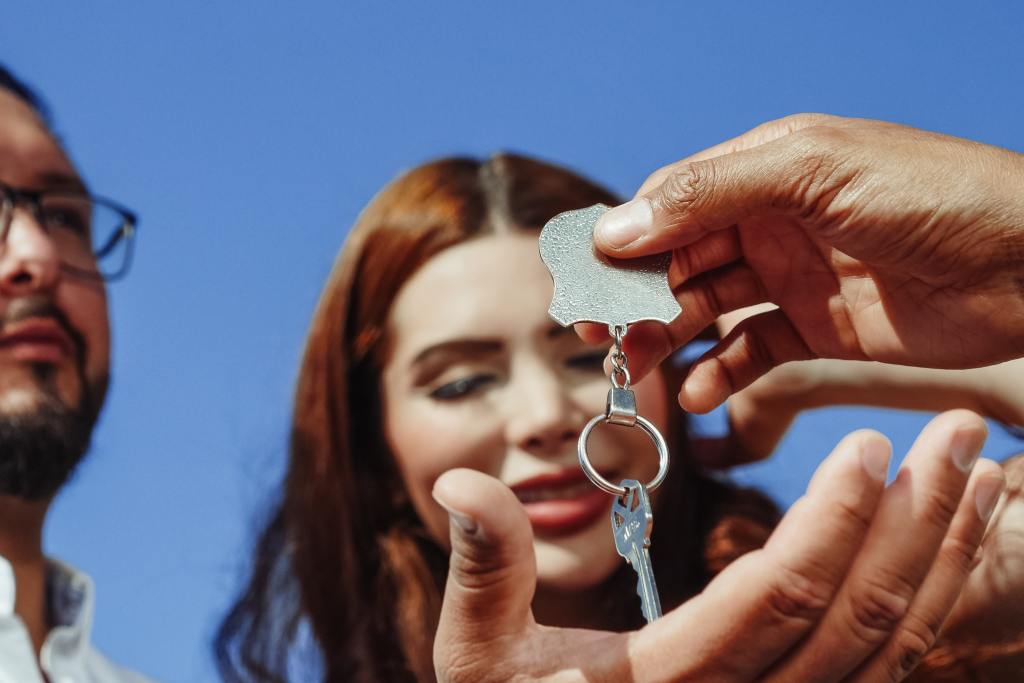 Think about your future plans
Just because you love a house now, doesn't mean that you'll love it in the future. Before you buy, think about your future plans. Is this a forever home that's big enough to fit a growing family? Do you want to live in the home for just a few years before putting it back on the market, or are you willing to invest in upgrades to really make it your own?
All in all, avoiding buyer's remorse while house hunting is all about asking the right questions and remaining stubborn with your budget. If you have trouble holding your ground, invite a friend or loved one to the tour to keep you accountable. Buying a home may be stressful, but at no point should you feel uninformed or pressured. If you feel unsure, take a step back, re-evaluate your budget and options, and don't move forward until you're confident in your decision.
Editors' Recommendations