If you're an avid gardener or lover of beautiful indoor plants, it's about time you start looking into grow lights to keep your blooms happy and healthy throughout the winter. The good news is, you can find quality grow lights for under $50 that will help your plants flourish indoors. Whether you want to start your seedlings indoors in early spring or you want to bring your mature plants indoors for the winter, we've got you covered with these five must-have grow lights.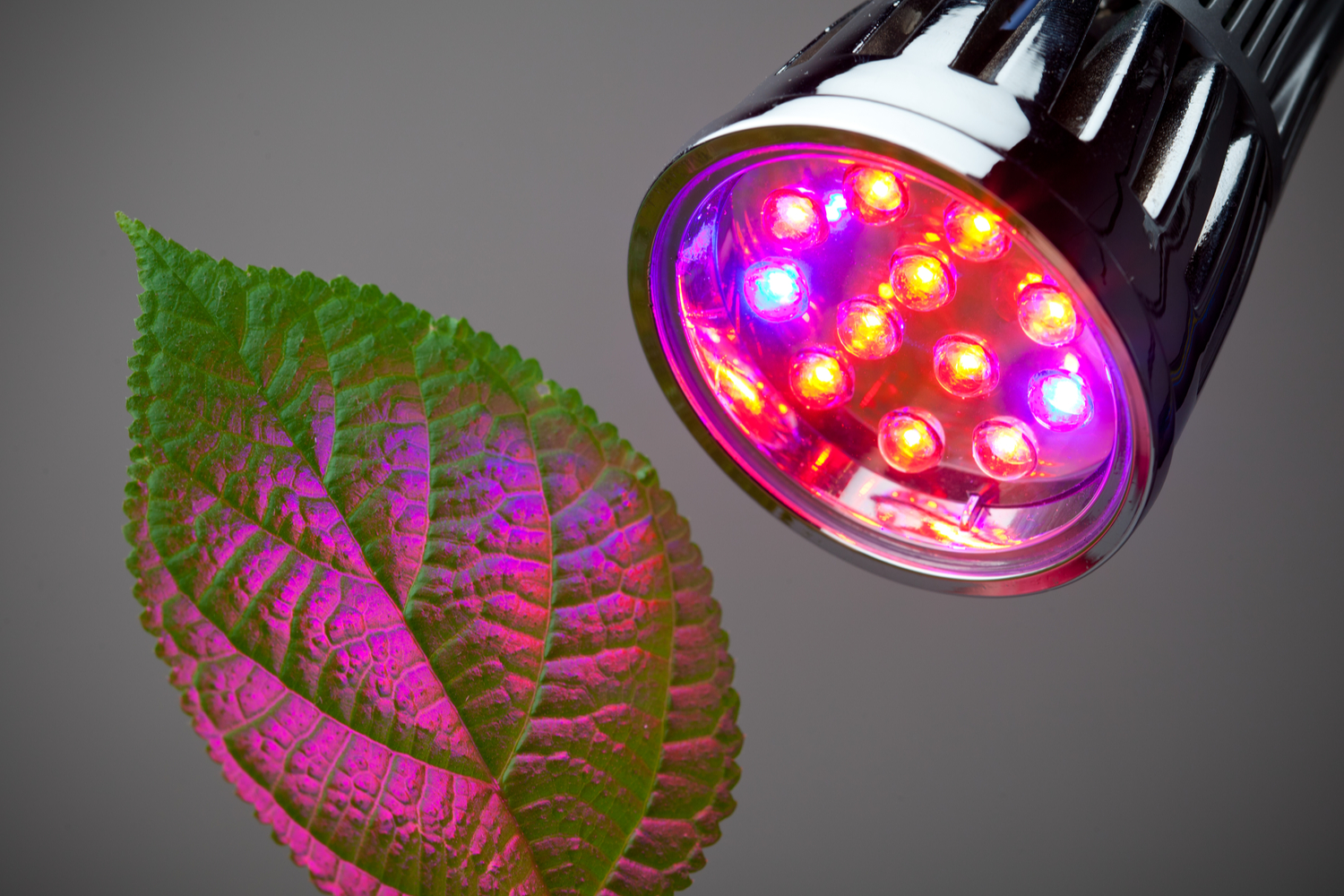 What are the most effective grow lights?
Grow lights are available in incandescent, fluorescent, and LED varieties, but LED lights take the cake when it comes to energy efficiency and affordability. LED lights use less energy than alternative options since they have very low heat output. That's why all of our picks come equipped with LED lights.
The 5 best lights for growing plants indoors
Hytekgro LED Overhead Grow Light
Hytekgro's LED Overhead Grow Light includes two lamps that measure 12.2-in. x 12.2-in. each. The set comes equipped with a total of 225 red, blue, and white LED lights for a wide light spectrum with each lamp covering a 3-ft. x 3-ft. indoors. Simply suspend each light above your plants with the included hanging mount brackets to keep them growing strong.
Pros:
Direct overhead light
Two primary lamps include a total of 225 LED lights
Red, blue, and white LED lights
Cons:
Installation needed to suspend above plants
Requires a mounting surface six to ten inches above the plants
CXHome Under Cabinet Plant Grow Light
CXHome's Under Cabinet Plant Grow Lights include four LED strips that you can install on the underside of a shelf or cabinet. You can adjust the brightness level of each strip between four different brightness levels, and the lights even come equipped with a timer that will automatically shut off the grow lights after either four hours, six hours, or twelve hours.
Pros:
Includes four LED light strips
Full-spectrum lighting mimics the sun
Timer-equipped with three different time lengths
Brightness-adjustable with four different levels
Cons:
Best used on a cabinet or shelving
YuanWen Adjustable Tripod Stand Grow Light
The free-standing design of YuanWen's Tripod Stand Grow Light means it requires no installation. With its adjustable height, it can stand at a maximum of 47 inches high, which is great when caring for taller plants. It comes equipped with three LED light strips attached to super-flexible gooseneck arms, which can be curved to shine in any direction.
Pros:
Free-standing tripod design
Adjustable height
Three flexible gooseneck arms
Three levels of brightness
Schedulable timing operation
Cons:
Requires floor space to set up
JUEYINGBAILI LED Grow Light
This JUEYINGBAILI light is easily portable with its convenient clip-on design, making it great for those with a house full of plants, all of which need a little faux sunlight every now and again. Its four flexible light arms come equipped with both red and blue LED lights, which can be adjusted between nine different levels of brightness. You can also set these lights on a schedule so that they automatically turn on and off without manual operation.
Pros:
Four flexible light strips with blue and red LED lights
Portable design
Nine levels of brightness
Schedulable timing operation
Cons:
Does not have white LED lights
PEATOP 5W LED Grow Light Bulb
If you already have an appropriate light fixture in your indoor plant space, you can simply purchase grow light bulbs and install them in your existing desk lamp or aquarium fixture. PEATOP's 5W LED Grow Light Bulb can fit in a standard socket and comes equipped with both red and blue LED lights. There are four levels of brilliance, and each bulb lasts for around 50,000 hours.
Pros:
Works with standard light bulb socket
Four levels of brightness
Energy-efficient and low heat
50,000-hour lifespan
Cons:
Requires an existing light fixture
Whether you're starting your vegetable garden seedlings or pulling your outdoor plants inside before the first frost, you need a high-quality grow light. With any of these great options, all of which are under $50, you can keep your plants healthy over the winter without breaking the bank.
Editors' Recommendations