If you don't have a set of bar stools already, this is a great opportunity for you to check out the best metal stools available for you. They are a quality addition to any home that will occupy very little space and offer plenty of seating for you and your guests. Add a new space to your home easily by setting up a high table and two counter stools. Check out the top selections we put together.
A great metal stool will blend right into your decor. It's important that you figure out the right height you need, how much comfort you are looking for, and space you have available. For some, having back support is essential, whereas others prefer the convenience of tucking away a stool without a backrest. Some of the greatest conveniences of metal stools is the durability they have and the ease of cleanup.
Flash Furniture Metal Barstools
Best metal stools overall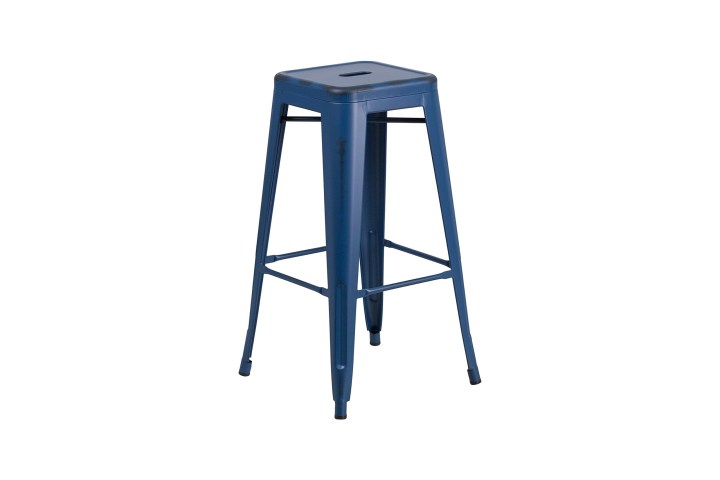 If you are looking for the classic industrial look, the Flash Furniture Metal Barstools are the way to go. Sporting a distressed metal finishing, drain hole, and stackable design, these are the perfect complement for lofts and lounges with exposed bricks. They are sturdy and heavy duty, so you can use them outdoors or in work environments.
Richardson Seating Swivel Bar Stool
Best metal swivel stool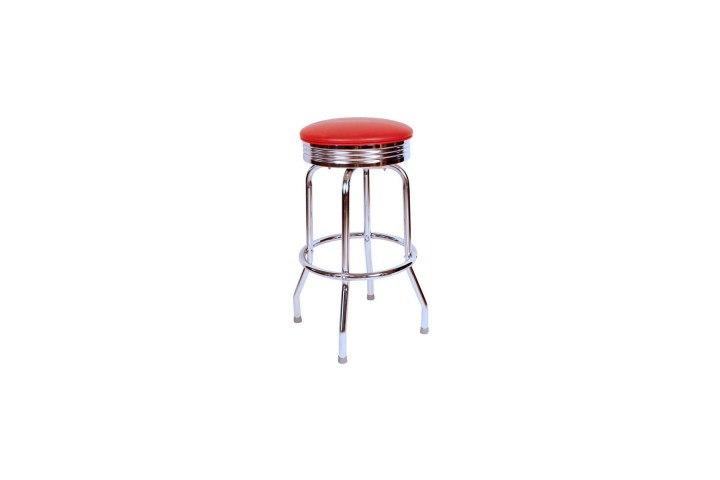 Accept it: There is nothing you like more than spinning on a swivel stool. The Richardson Seating Swivel Bar Stool is the premium standard for amazing and smooth performance with every turn. It is ideal for multiple uses due to the precise adjustments you can make on the height of the stool. The chrome-plated steel frame is very sturdy and has a classic retro style.
DHP Luxor Metal Counter Stool
Best with a backrest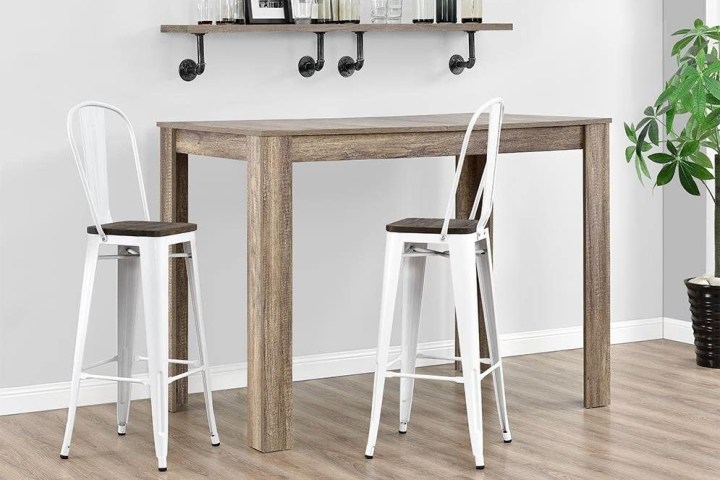 When back support is a must for you to enjoy your time at the bar or dinner table, the DHP Luxor Metal Counter Stool offers a stylish industrial design with a distressed wooden seat and a sturdy metal frame with an ergonomic backrest. Just throw your favorite cushion on top and you are ready to go. An urban counter stool that will make a statement at your next party and keep your back from jacking up at the same time. You can't go wrong with that!
Give your home a quick and easy upgrade by adding a set of metal stools to your kitchen, living room, or even your balcony. Your imagination is the limit when it comes to transforming your decor. Having a new seating area will always add a new dynamic to your living space, and we have the best metal stools you can find in our curated selection.
Editors' Recommendations