It's amazing the difference that a small beam of light can make in the entire feel of a space. With LED puck lighting, you can add a glow to any area of your home without having to worry about any drilling or calling the electrician. Give your home a noticeable boost with the subtlety of under-cabinet lights.
When placed under cabinets, LED puck lights create a sophisticated look that adds brightness to an otherwise dark space in your home. Use puck lights in closets to gain greater visibility of your storage items or to have more fun while picking out your outfits. You can even direct the attention to artwork and make your home feel like a cosmopolitan art gallery, with a simple yet noticeable upgrade in your lighting. Check out our favorites.
Brilliant Evolution Wireless LED Puck Light
Best overall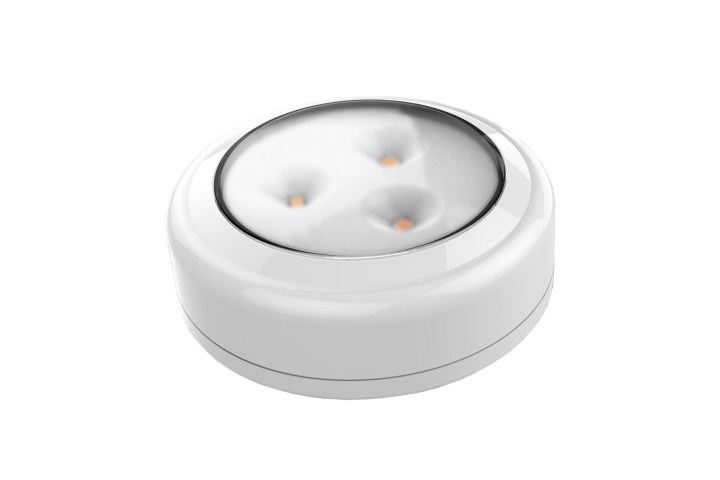 Let the super-bright light shine with the Brilliant Evolution LED Puck Light. Ideal for closets or to create dramatic lighting under the counter, these 55-lumens LEDs are long-lasting and practical without being too harsh. Turn them on and off with a simple tap of the lens and mount them with adhesive tape or screws for greatest convenience.
Lighting EVER Puck Lights
Best value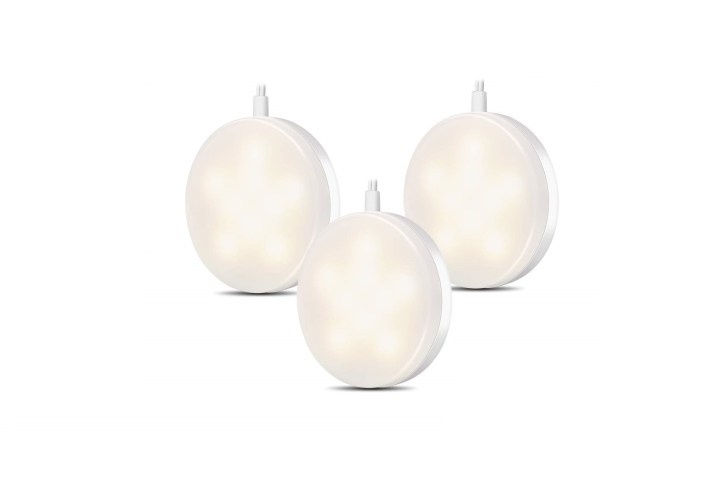 The set of three Lighting EVER Puck Lights is a great solution to your home-lighting needs. With four brightness levels, you decide the intensity of the light and create a warm, comfortable ambiance anywhere without drilling any holes. Place all three lights in a single closet or spread across a hallway for even lighting and safety.
Honwell LED Puck Lights
Best rotatable heads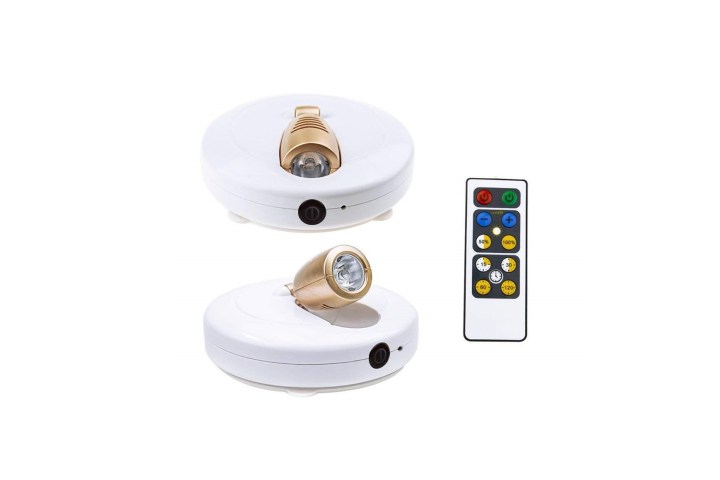 For the perfect marriage of rightness and warmth, use the Honwell LED Puck Lights to create multidirectional brightness in any direction you need it. Conveniently adjust the brightness and power with remote control or set a timer for maximum convenience.
Adding a bit of light and warmth to any area of your home is easy with LED puck lights. With the lights on our list, you will elegantly create spaces within your home, highlight your favorite display items, or provide greater visibility in dark spots. Make your home more efficient and give your space a boost with the convenience of puck lights.
Editors' Recommendations