Emergency preparedness is the No. 1 factor to survive an unexpected fire. A fire blanket can be the protection that you and your family need to increase your readiness and chances of survival.
In an emergency situation, the most important thing you can do is stay calm. With the security of a fire blanket, you can keep your composure more easily and ensure that you think clearly under pressure. Let's take a look at our recommended fire blankets to shield your body as you escape from the flames.
Tonyko Fiberglass Fire Blanket
Best overall
Ideal for your kitchen, fireplace, car and camping trips, the Tonyko Fiberglass Fire Blanket keeps you safe and prepared when you need it most. Extinguish liquid, grease, and other types of fires quickly before they become a bigger problem. This blanket can also be used to shield your body from heat and flames and allow yourself an opportunity to escape.
ABN Heavy-Duty Fiberglass Welding Blanket
Best fire blanket for welding
Keep safe thermal protection on hand while you weld with the ABN Heavy-Duty Fiberglass Welding Blanket. This protective equipment provides 100% insulation from flames and can also help prevent accidents, injuries, or property damage. It resists temperatures up to 1,000° F for maximum protection during light or heavy-duty welding.
Aksipo Fire Blanket
Best value fire blanket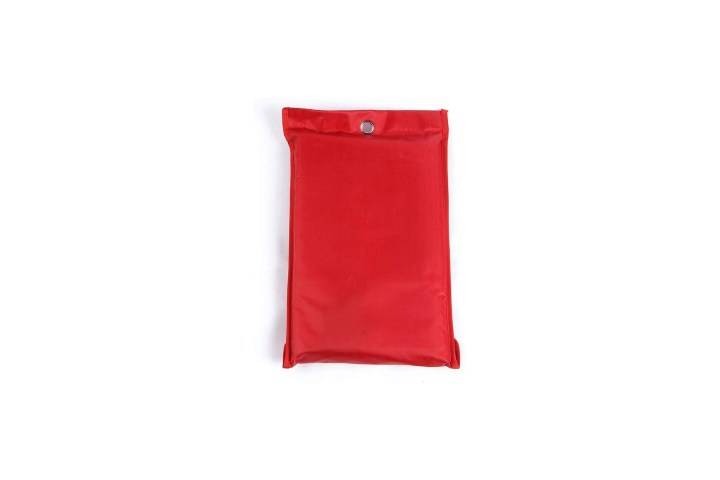 The Aksipo Fire Blanket is a two-piece pack that extinguishes fire by suffocating it. This survival protection is ideal for home, business, or travel. It can also be used to shield your body and avoid contact with flames.
Fires can happen at any time. Keep yourself and your loved ones protected with fire blankets that can help shield the body or suffocate flames before they expand. The reliable and protective fire blankets on our list give you the peace of mind to act decisively in an emergency situation.
Editors' Recommendations