Also known as inline fans, these components are used in both residential and commercial ductwork installations to provide increased ventilation in long run sections, boost airflow, and enhance exhaust and radon mitigation efforts. Make sure you check out all the models we've compiled to find the perfect match to your heating, cooling, and ventilation needs.
When you have HVAC problems, the first step is to inspect the whole system to find out what are the causes contributing to reduced airflow and any other inefficiencies that might translate to dollars out of your pocket every month on energy bills. With these inexpensive solutions, you can increase the potency of airflow and return your HVAC to its full potential.
AC Infinity CLOUDLINE Inline Duct Fan
Best Overall
The AC Infinity CLOUDLINE Inline Duct Fan is at the forefront of performance and design. Created to boost airflow, transfer heating, and cooling as well as improving ventilation in hydroponic grow rooms. It has a PWM controlled electronically commutated motor for ultra-quiet and precise operation.
Hydrofarm Active Air Duct Fan
Best Ceramic-Coated
The Hydrofarm Active Air Duct Fan is durable with a ceramic-coated metal housing. Its brushless, thermally protected motor features sealed bearings that never need lubrication. Mount it with the included brackets and improve the ventilation of any space.
VIVOSUN Inline Duct Ventilation Fan
Best Budget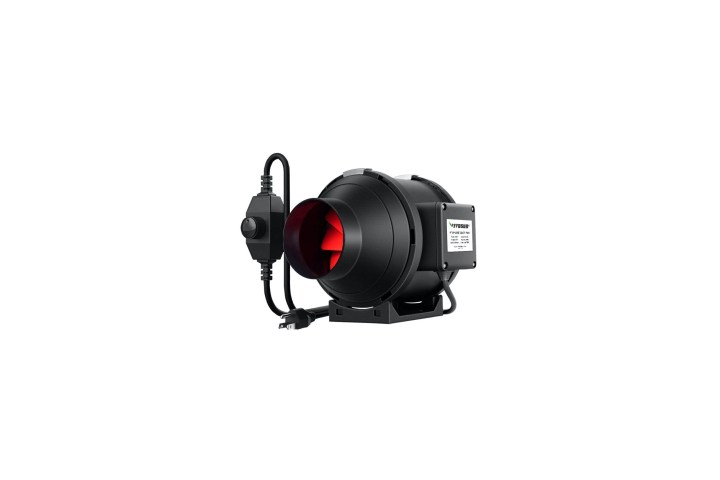 Give your ducts a breath of powerful air with the VIVOSUN 4-inch Inline Duct Ventilation Fan, a budget-friendly solution to your ventilation and HVAC needs. This energy-efficient and quiet model has a lightweight construction and is engineered for maximum boost with minimal noise.
Power up your exhaust capabilities or bring more fresh air and ventilate grow rooms, kitchens, and other rooms with this simple yet effective solution to improve airflow. We have researched the best duct fans and created this complete list with the top models for any ductwork you need to fix.
Editors' Recommendations