Before going on your next adventure, make sure you save yourself time to prepare your home for vacation. Whether you're planning a weekend getaway or an extended trip, there are a few areas of your home that need addressing before you leave. These are our essential tips for prepping your home while you and your family are on vacation so you can have fun and return to a clean and safe home.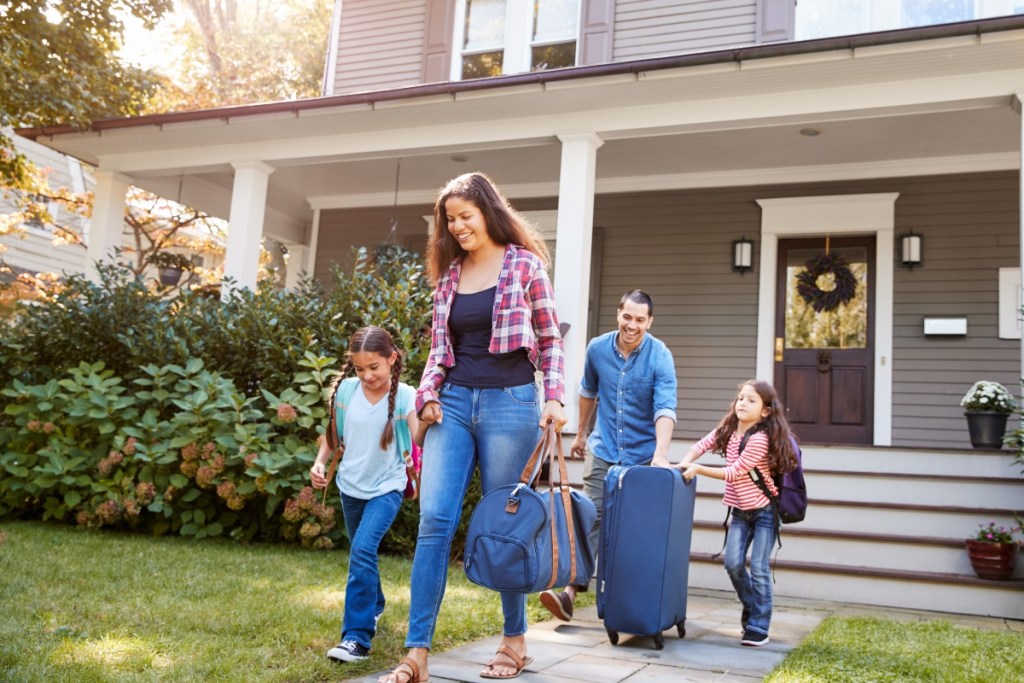 Tidy up your home
Before you leave, give your house a quick once over and ensure that every room is clean and tidy. This will make for an easier transition once you arrive home from your trip. For lengthier vacations, a tidy home allows you peace of mind without dreading a mess when you return.
Living room
In the living room, make sure all items are picked up off the floor and put away in their respective locations. Unplug unnecessary cords and place remotes and other small items in an easy-to-find space. Wiping down tables and windows can also help cut down on stress when you return.
If you have pillows and blankets, give them a thorough wash and dry, fold them, and place them in a place where you can easily access them when you come home. Don't forget to vacuum and sweep the floor as well!
Bedrooms
Wash and dry all bed sheets before you leave. This will allow you to come home to fresh linens once your trip is over. Additionally, save yourself time by catching up on laundry and putting any extra clothes away. When you come home, you'll have to wash and dry your clothing from the trip. It's best to prepare in advance so you're not overwhelmed with dirty laundry when you get home.
Bathrooms
When it comes to pre-vacation home cleaning, you can't forget to give your bathrooms a little attention. Scrub and clean the toilets, sinks, and bathtubs before leaving. Tidy up counter spaces and give your tub a quick scrub. To make your home smell fresher, add scented plug-ins to stave off that stale-air smell that comes with a home being out of use for a while.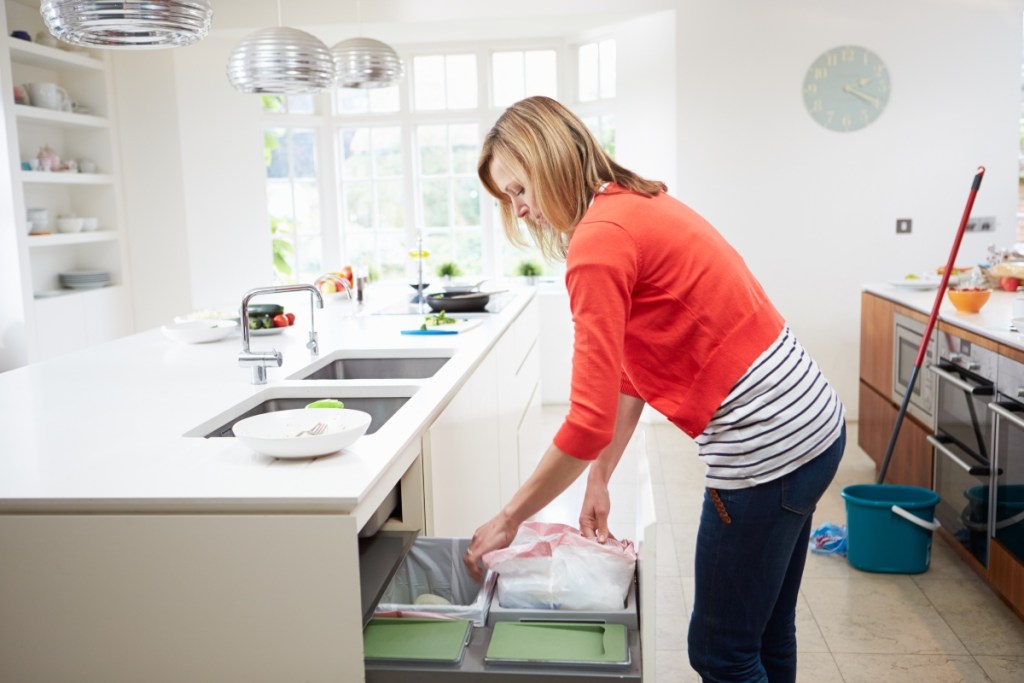 Prep the kitchen
The most important room to prep before you leave for vacation is your kitchen. Make sure all dishes are washed, dried, and put away so that they don't clutter your sink or dishwasher while you're gone.
Go through your fridge and get rid of any foods that may go bad while you're gone. Finish up all leftovers and clean out anything that might mold. For longer trips, you might want to limit your groceries a week or so before leaving. Cut back on dairy and meats so that the items don't spoil while you're gone.
Don't forget to unplug any non-essential small kitchen appliances. While you're out, your microwave, toaster, and coffee maker, for example, don't need to use any electricity. This will not only save your bill but will help reduce the chance of a fire or other accident while you're away.
Care for your plants
If you have a house sitter or friend willing to help out while you're gone, you can leave a thorough list of every plant in your home and its watering needs. Alternatively, you can also invest in self-watering tools to take care of your plants while you're gone.
If you don't have a sitter, you can still protect your plants while you're on vacation. Move all of your plants away from windows and to a darker location, like your bathtub. This will prevent them from drying out from the sun. Thoroughly water each plant before you leave. When you come back home, water and move your plants back to their initial locations.
Make a plan for your pets
Before you leave for your trip, make sure you have a plan with either a pet sitter or a boarding facility. Provide detailed instructions on caring for your pets and ensure that emergency contacts, medications, toys, and treats are provided to your helpers.
Put your mail on hold
If your vacation is longer than a weekend, you may want to consider reaching out to your local post office to hold your mail. This will prevent a pile-up in your mailbox, which could be a security risk since everyone would be aware that you're not home. While it's important to hold mail to ward off potential intruders, doing so also means that you won't lose any important documents due to wind, rain, or other weather conditions.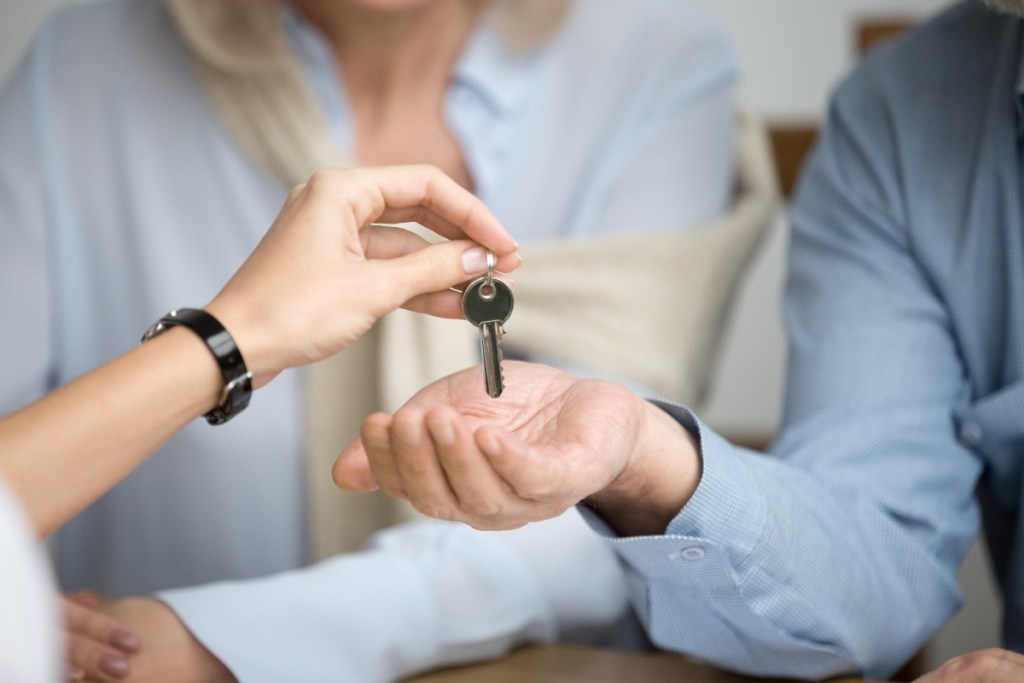 Find a trustworthy house sitter
If you can, find a trustworthy house sitter to look after your home while you're gone. Ask a friend, neighbor, or relative to check on your home from time to time, empty your mailbox if necessary, and look after any plants or pets.
If you don't have a house sitter, install small security cameras near your front door or in your living space. This will allow you to keep an eye on your home while you're gone. Additionally, you can set your lights to an automatic timer to create the illusion that you and your family are home. This again will prevent any unwanted intrusions while you're away. Just be sure to let any trusted neighbor, sitter, or relative know about your lighting before leaving so that there won't be any false alarms.
Make your return smooth
The best thing you can do for yourself before leaving for vacation is to prepare your home for a smooth return. Stock up on shelf-stable foods so that you can have a meal or two in reach when you get home. Keep your house as tidy as possible the day you leave so that the only cleaning and organizing you have to worry about will be the bags from your trip.
Leaving for vacation doesn't have to be stressful. If you take time to prepare your home before you go, you'll be able to place all of your attention on relaxing and enjoying your vacation. When you get home, your house will be ready for you, and you won't have to worry about cleaning the day you get back. The less stressful these transitions are for you and your family, the better you'll feel at the end of the day.
Editors' Recommendations